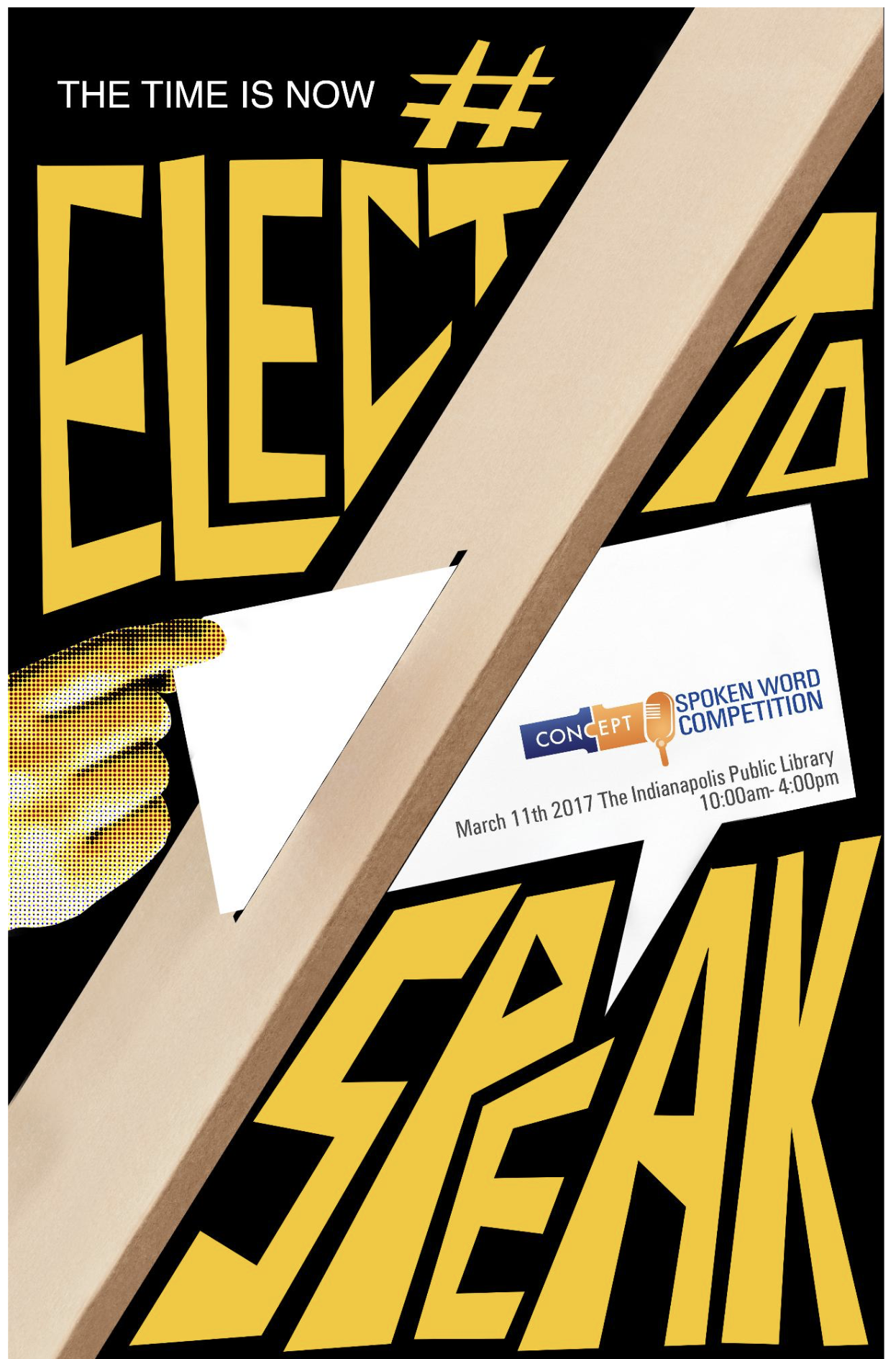 SPOKEN WORD: "The Time Is Now #electtospeak"
March 11th 2017
Indianapolis Indiana
The election of 2016 has been one of the most dividing and unprecedented election in the United States.  When I started thinking about a topic I knew that by the time the Spoken Word competition rolled around something historic was going to have happened.  Most of our students are not yet of voting age, but many of them will be effected by decisions made by our government.  This is their time, their place, and their way of getting their voices heard.  Students should use this competition to get across grievances, frustrations, and change they want to see within our world and within our government.
spoken-word-information-sheet-2017
Registration Link: https://docs.google.com/a/conceptschools.org/spreadsheets/d/18O12_dH4O7CXqSNOK9gUUjDpTrFIvMjtgCo1sup6q80/edit?usp=sharing
Rubrics: Spoken Word- Free Form and Recited Spoken Word Rubric, Spoken Word-Free Form Spoken Word Team Rubrics, Spoken Word- Persuasive Speech Rubric
Persuasive Speech Topics Document: spoken-word-persuasive-speech-topics-17
SPOKEN WORD: "LIGHT THE STAGE-SPARK A REVOLUTION"
MARCH 19th 2016
INDIANAPOLIS INDIANA
Results:
Free Form:
1st Place- Marquice Baker HSA Cleveland Middle
2nd Place- Patsy Perez CMSA
3rd Place- Justin Baynes CMSA/Omar Castro HSA Lorain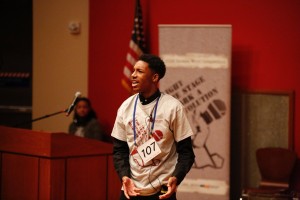 Recited Spoken Word:
1st Place- Rhiannon Hausel GSA Fyler/Frenchie Johnson HSA Cleveland High
2nd Place- Jamelah Daboubi HSA Columbus High/Francis Prempeh HSA Columbus High
3rd Place- Monserrate Mayren IMSA North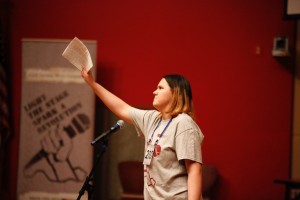 Persuasive Speech:
1st Place- Kalayna Glover HSA Cleveland High
2nd Place- Samantha Garcia CMSA
3rd Place- Daniel Boeh GSA Fyler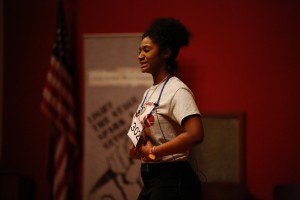 Team Event:
1st Place- Dewaine Bilingsley/Robert Norton III HSA Cleveland High School
2nd Place- Paris Warsaw/Jordon Hill IMSA North
3rd Place- Riana Suttles/Frenchie Johnson HSA Cleveland High School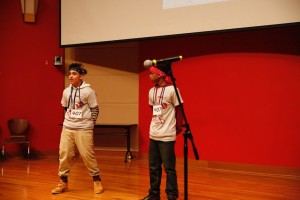 Spoken Word Information Sheet 15-16
Revolution has been central in creating the modern world as we know it. The word itself refers to radical, transformative change and has many generic descriptions. As a historical process, "revolution" refers to a movement, often violent, to overthrow an old regime and effect complete change in the fundamental institutions of society. On the other hand a revolution can also be a personal transformation period in ones life. This year's Spoken Word Theme will examine revolutions that have happened in the world's past, currently happening in our world, or a revolutionary event in the student's lives.
"If you want to rebel, rebel from inside the system. That's much more powerful than rebelling outside the system."
― Marie Lu
"Remember, remember always, that all of us, and you and I especially, are descended from immigrants and revolutionists."
― Franklin D. Roosevelt
"The Revolution introduced me to art, and in turn, art introduced me to the Revolution!"
― Albert Einstein
"Social revolutions and group revolutions are good, and we need that, but we also need personal revolution – revolution within ourselves that change who we are as people."
-Ziggy Marley
"Revolutions are the periods of history when individuals count most."
-Norman Mailer
Registration Link: https://docs.google.com/spreadsheets/d/1pgAZwzJcM7gFDSoMElfWhOb2A5ObXxZcy-q6VGqkj18/edit?usp=sharing
Rubrics: Spoken Word- Free Form and Recited Spoken Word Rubric, Spoken Word-Free Form Spoken Word Team Rubrics, Spoken Word- Persuasive Speech Rubric
Persuasive Speech Topics Document: Spoken Word- Persuasive Speech Topics