November 2019 Winners-
Juan Rosendo- Chicago Math and Science Academy – Juan is a diligent and hardworking student who is active in the school community as well.  He is a key member of the recycling club and actively participates in other CMSA activities.  I am recommending Juan because of is extremely great accomplishments in the subject of AP US History.  Juan was engaged and proactive in class throughout the year.  History is one of his favorite subjects and his interested in the history of our country, combined with his bright intellect and extremely proficient writing skills allowed Juan to score a 4 on the AP US History exam this year.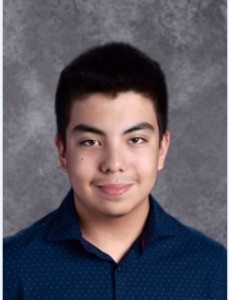 Niara Keyes- Horizon Science Academy Youngstown– Niara Keyes is a quiet student that works hard in all of her classes.  She has made significant progress in her academics and maintains a postitive relationship with teachers and student alike.  She has shown her artistic side through various projects and class assignments, like illustrating one of the amendments, like illustrating one of the amendments from the Bill of Rights.  she is an active participant in class giving insights about the topic, enriching student learning.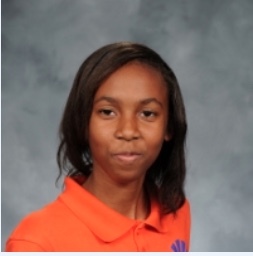 Marianna Martinez- Chicago Math and Science Academy– Marianna Martinez is an extremely bright and hardworking young lady.  She is a leader in the school by organizing the school's recycling club.  She presents a positive role model to these students as well.  She strives to do the best and be the best in all her efforts. She is also incredibly honest and possesses a great deal of integrity amongst her peers. The reason I recommending Mariana is because of here great achievements in AP US History.  She worked extremely hard and as a result was able to accomplish a score of 4 on the AP exam.  Something that is difficult for even the brightest students to accomplish.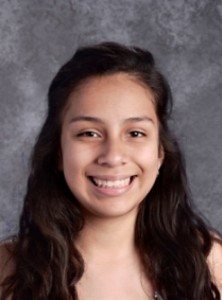 October 2019 Winners- 
Ayah Mesbah- Horizon Science Academy Columbus High– Ayah is a very talented student, in many ways. Although she is reserved, she goes out of her way to help her classmates regularly and contributes to a positive classroom and school culture. Ayah also does very well on assessments and is one of the most studious students I have this year. She recently turned in a FANTASTIC project for U.S. History class in which students had to choose a Progressive Era president and reimagine him as a superhero, complete with an evil nemesis and sidekick. She did an exemplary job not only with the content (naming the characters and writing about them), but also with the illustrations. She really went above and beyond and it was a pleasure to receive such great work.
Alfonzo Torcuator- Michigan Math and Science Academy Dequindre– Alfonso is a student that is amazingly organized, goal oriented and responsible. His enthusiasm for the History is refreshing to say the least. As a Geography and Government student, he never sizes to amaze with his in depth understanding of different concepts. Even though he's a 11th grader, his work matches the academic criteria of a distinct college student. Another noticeable skill that is worth mentioning is the fact that Alfonzo always finds a way to cleverly relate historic circumstances with current events. He uses his sarcastic sense of humor to cleverly give a deep and enjoyable analysis of historic events.  As examples to show how much he loves history and how knowledgeable he is on the subject, here is some of Alfonso's work.
 Di'Amyn Hugley- Horizon Science Academy Youngstown- Di'Amyn Hugley is an excellent student in every class she is in.  She has a strong work ethic which shows in her grades.  She is active in our Concept Young Scholars Program and is a member of our robotics club.  Her behavior is respectful to students and teachers alike and is a postitive force in the classroom.
September 2019 Winners-
Fred Bennet IV- Michigan Math and Science Academy Dequindre– Fred Bennet goes above and beyond in his educational pursuits.  He is a model student who will help anyone in need.  Fred has a pleasant personality and truly cares about his classmates.  They have such a strong bond supporting each other and embracing a community in the classroom and it is very admirable.  Fred is a huge contribution to that.  This is my first year with Fred in my Honors Government and AP Psychology class and he does not allow the pressure and burden of honors and advanced placement classes get to him.  He tries his best and excels at it.  Fred is also taking dual enrollment classes at Davenport University since he was at freshmen at MMSA.  His dedication to education and advancing academically is very refreshing and commendable.  I'd also like to note, Fred has one of the kindest personalities and is hilarious.  I can see that his friends depend on him for emotional and comedic support.
Leila Taylor- HSA McKinley Park- Leila is currently our classroom secretary.  She never needs reminders to complete her daily duties.  She is kind to those around her and is new to HSA McKinley.  The first social studies project was the creation of an American symbol represented by what America means to the students.  Students were asked to complete this project however they liked in the creation.  Leila was the only student who used out of class time and personal supplies to create a clay statue of an eagle with stripes of red, white, and blue coming from its wings.  Leila has been such a joy in class.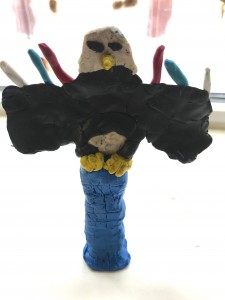 Luke Gentles- HSA Youngstown- Luke Gentles is an excellent asset to the social studies classroom and every classroom he's in.  He activity participates in classroom discussions and assists other students.  He has outstanding grade across all classes and sets a postitive example for other students in his class.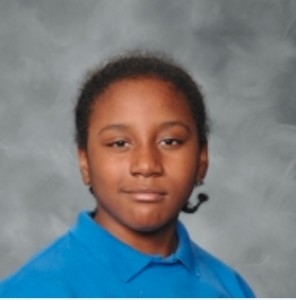 History Hero Winners 2018-2019
History Hero Winners 2017-2018
History Hero Winners 2016-2017
History Hero Winners 2015-2016
History Hero Winners 2014-2015