April 2018 Winners:
Raundre Vanzant Stiner- Horizon Science Academy Cleveland High School– Raundre is a hard-worker in his classes. This is evident by having a 3.59 GPA. Raundre is extremely involved in school. He not only handles Social Studies concepts well, he is also the highest ranking cadet in our JROTC program. His rank of Lieutenant Colonel led him to become the Battalion Commander, the highest ranking cadet at Horizon Science Academy Cleveland High School; his status is accompanied by a tremendous list of achievements. His accolades are 82 Airborne Medal of Excellence, Perfect Attendance Medal, Top Company Award at Summer Camp, Drill Team Medal and Personal Appearance Medal. Similarly, he invests in our community; he is a part of the Cleveland Auxiliary Explorers. This program is geared to inform local students about police work, developing positive relationships and community outreach! Raundre has also earned an opportunity as a Summer Intern within the FBI. The FBI and their Junior Academy is selective. Raundre was the number one choice out of 300 applicants!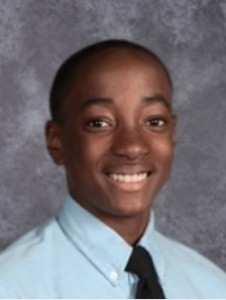 Faiza Chowdhury- Michigan Math and Science Academy- Faiza is an exceptional student, artist, and leader. While she is quiet and reserved, she has come a long way since September. In September Faiza would barley look at any other students let alone offer answers in class. However today she has made friends, she offers many answers in class and she is not afraid to get the wrong answer anymore. She interacts with her peers that keeps her in her comfort zone but also pushes her to take chances on herself and sometimes on her team. She is such a respectful young lady. She is always willing to work with students that others tend to shy away from. She always has a smile on her face which makes time in class with her enjoyable. Faiza's work is impressive, she provided beautiful details in her work and ensures that she goes above and beyond. She is always doing more than is required of her. This is evident in the work that is attached. In each instance, classwork, homework, projects and group work. While Faiza would prefer to be in the background she help lead her groups to well organized project where you can tell she has had a hand in the final product.
Faiza is also a member of the middle school Relay for Life club where she uses her quite leadership to help the group raise awareness of cancer and help led the fight for funds to get patients to treatment.   She is an amazing young women and works very hard to reach her goals. I cannot wait to see how she grows as a student, community activist, and leader.  An example of Faiza's ability to lead a small group of peers to complete a Relief map of China. While her group did not earn the best in show she helped her team come in a strong second place.
March 2018 Winners:
Hannah Torcuator- Michigan Math and Science Academy– Hannah is an exceptional student, artist, and leader. While she is quiet and reserved, she has a certain way of interacting with her peers that commands respect without being rude, over being or disrespectful. She is always will to work with students that others tend to shy away from. She always has a smile on her face which makes time in class with her enjoyable. She has only been absent a handful of times this whole year which further proves her personal dedication to her education. Hannah's work is impressive, she provided beautiful details in her work and ensures that she has gone above and beyond. If I ask for a sentence she write two or three. She is always doing more than is required of her. This is evident in her work: file:///Users/socialstudies/Downloads/H.T%20sample%20work.pdf
In each instance, classwork, homework, projects and group work, Hannah strives to make her presence known in a quiet and calm manner, which speaks to her leadership skills. Hannah is also a member of the middle school Anime Club where she uses her creative abilities to express herself. She is an amazing young women and works very hard to reach her goals. Hannah working with Henna as a part of India tradition project. Hannah will be demonstrating Henna and Ancient India as a part of the History showcase in May.
Jailen Jones- Michigan Math and Science Academy– It is with great honor to nominate Jailen Jones for March History Hero. I can go on and on about her work ethic in school and submit her class work and projects which she gives 100% in every time but my nominate this month as everything to do with Jailen's passion for making MMSA events a success. Jailen is such a wonderful soul who goes out of her way to volunteer in all the events that MMSA hosts. She goes above and beyond to rally up support and morale for the things that we do. Not only is Jailen in Honors courses at MMSA but also she is has a full schedule of AP courses. Jailen is a part of CYSP Gold division and in our Robotics program, making her one of the couple girls in this highly competitive program. For our AP Psychology speed-dating event, she dressed up as B. F. Skinner and came in second for influential psychologist in the 20th century. She also helps participate in our events such as Black History Month Dress up Day. She also contributed to making our first annual Women's Day Celebration a success but offering to read a beautiful poem by Sojourner Truth and helping me organize this event. Jailen also helps with our MMSA Student News videos, which the whole school enjoys!
February 2018 Winners:
Bedri Parlar- Noble Columbus– Bedri Parlar is a our History Hero this month for his efforts and contributions into our classroom everyday. Bedri is never afraid to share his opinion or argue with what he believes is right. With his most recent project, he made a scale model of one of the Great Pyramids. The model had such great detail and even included a golden cap to the Pyramid. Bedri also participates in the schools CYSP program which exemplifies his character by volunteering and completing weekend classes. Bedri is committed to success which is such a joy to see in our school and that is what makes him our History Hero.
Pamela Smith- Michigan Math and Science Academy- If the word "history buff" applies to anyone, that would be Pam. Her enthusiasm for the subject is refreshing to say the least. As an APWH student, she never seizes to amaze with her in depth understanding of historical concepts. Even though she's an eleven grader, her work matches the academic criteria of a distinct college student. Another noticeable skill that is worth mentioning is the fact that Pam always finds a way to cleverly relate historic circumstances with current events. She uses her sarcastic sense of humor to cleverly give a deep and enjoyable analysis of historic events.
To show how much she loves history and how knowledgeable she is on the subject. For the decades day during Spirit Week, she dressed up as Robespierre and made a scull of Louis XVI to carry around. For Enlightenment speed dating, she dressed as Rene Descartes and even spoke in French accent during her presentation
In conclusion, she is a perfect candidate for the History Hero because I have never met a student who has such deep understanding of history and enjoys is as much as Pam does.
Janetta Mondie- Horizon Science Academy Cleveland High School- Janetta Mondie is a hard-working student who always has a positive attitude. Janetta is always willing to help other students and myself in class. Ms. Mondie has excellent grades. Janetta has a 4.29 GPA and a 102% A in American Government. Janetta balances school and work extremely well. Janetta has near perfect attendance while working part-time in the food industry. Janetta is an active member in JROTC; similarly to government, focuses on helping young people become productive and informed members of society.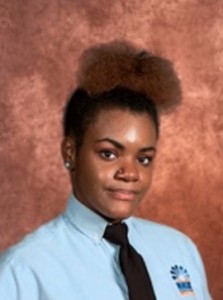 Ja'Nya Bargaineer- Michigan Math and Science Academy- Ja'Nya is an amazing student. She gives 200% in everything she does. She has only been absent twice the whole year this further proves her personal dedication to her education. Ja'Nya's work is impeccable. If I ask for a sentence she write two or three. If the directions, ask for one example she will give three. She is always doing more than is required of her. She provided beautiful details in her work and ensures that she has gone above and beyond.
Just the other day the students were assigned to create a skit about what a groups life in the West was like. While I encouraged the students to dress the part she and her group not only dress the part, they worn face paint, Ja'Nya playing the role of a Native America had "war paint" on her face, leaves decorating her traditional braided hair, and a Native American print style dress on. I have attached the video of her performance as well as some pictures and the script her and her group wrote.
Ja'Nya is also a member of the middle school volleyball team where she encourages her team mates and helps them any way she can. She is a good athlete and puts just as much focus in sports as she does her academics. Ja'Nya is a great leader in and out of the classroom. She does not look for praise or reward. She is an amazing young women and works very hard to reach her goals.  Here is a video of her skit= https://drive.google.com/open?id=11Xr3jC9b8rPjdwBSZpZ-7GlLS83GoWJJ
January 2018 Winners:
Grace Tate- Michigan Math and Science Academy- Grace demonstrate EXCELLENT leadership skills and her work ethic is out of this world. If you ever need words of encouragement, Grace is your girl to go too regardless if you are a student or a teacher. In addition to that, Grace does ABOVE and BEYOND her role as a student. She will give you 150% whenever you ask for 100%. We did speed dating for our influential psychologist and Grace picked Jean Piaget and she showed up dressed up and in character and rocked her presentation. Also, Grace took the lead in helping creating fundraising opportunities for the Senior class of 2018. Because of her initiative the 2018 seniors are going on a class trip this year and they are all so excited.
Also this year I had my students create "How I become a congressman" story books and Grace came into this year's class and read hers to the class so they would have a model to work off. Not only did she create a wonderful book about how "Frosty the Congress Snowman" but she also created a song that the kids sang along with. It was a fun experience by all.
Lastly, when it comes to anything in the school involving spirit week or morale, Grace will make sure that she hypes up her classmates and those around here. She is also a part of our Senior Student News and is one positive face behind MMSA. She interviews and sets up times for former students to come and share their knowledge to the current students.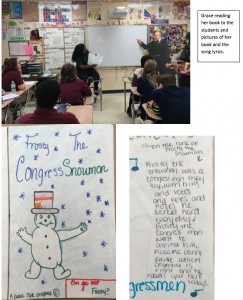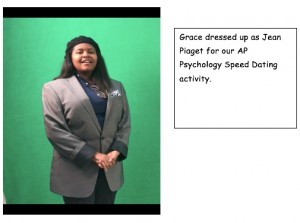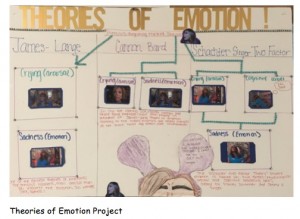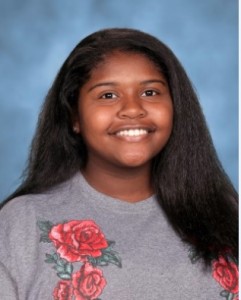 Thomas Duren- Horizon Science Academy Springfield- Thomas has shown tremendous growth in his time at HSAS!  Every year, Thomas continues to strive to do his best and surpass all expectations.  This year, Thomas has worked diligently in class to complete all projects to the best of his ability and has started working to help his peers when he finishes. Recently, we completed a wampum-beading project in social studies.  Thomas was up for up for this particularly challenging task.  He caught on right away, finished in the first day, and helped out many of his peers with their beading and looming.
Zam Zam Muhamud- Horizon Science Academy Columbus High School– ZamZam is such a positive presence in our entire school that I feel she deserves History Hero this month. She volunteers her time every day during her lunch period to assist the lunch staff with lunch period needs. This means she gives up her lunch time which most students use to socialize but she also gives up her study hall time which she could be using to complete schoolwork. Despite missing this time for in-school work, ZamZam is an exemplary student. She always turns assignments in promptly and neatly done and when she is absent she goes out of her way to make sure she understands everything she missed. She always has a smile on her face and a kind word for whoever she encounters.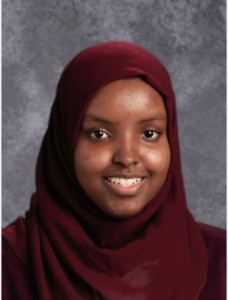 Lani Southers- Horizon Science Academy Youngstown– The link below typifies Lani's usual products.  Students create image to represent one of the 7 principles of the Constitution.  She worked with another student who struggles in our class and they created this.  It is perfect and she is always a shining example of what a social studies student and a teenager should be!!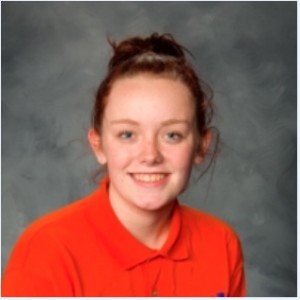 November 2017 Winners:
Cameron Lais- Michigan Math and Science Academy: Cameron is a very confident young man. Daily Cameron displays maturity beyond his years. He is thoughtful of those around him and kind when he speaks to his classmates, friends, and teachers. Cameron is thoughtful and willing to help other students, he lends pencils and paper. He helps lower performing students get back on track without being asked. He always has a smile on his face.
Cameron is a very dedicated student. With each assignment or project given Cameron gives more effort and shows a great understanding for the material. When asked for a sentence he writes a paragraph. When asked for a paragraph he might produce two. Many times his assignments include drawings about how he was feeling about that question, most of the time these little drawings make me smile. Cameron is usually the first one to raise his hand and is so understanding when he is not always called on first. He assists in classroom clean-up almost daily.
Cameron ask higher level thinking questions and challenges his classmates as well as me to be better on a daily basic. Here are samples of Cameron's awesome work_
Hezeki Webb- Horizon Science Academy Springfield: Hezeki is a fantastic student academically. He currently has a 4.0 GPA for the 2017-18 school year. This helped earn Hezeki the 7th grade Principal's List award during the 1st quarter. Also, last year's state test results in Ohio were recently made available. Hezeki scored advanced in every subject area including social studies.
Mr. Webb is also very active around HSAS. He is a member of CYSP. He is also a student ambassador making him responsible for showing guests of the school around the facility. Hezeki also does a great job as part of our school announcement team. He also works as a student custodian helping clean up the cafeteria after lunch.
Hezeki is a very bright and insightful young man. He always goes above and beyond in social studies with his effort and quality of work on assignments, participation, and everything he does. 
 Hezeki announcement video example: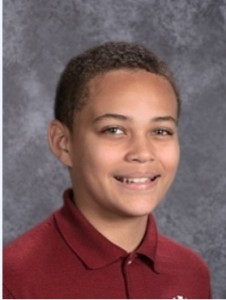 Jocelyn Wylie- Michigan Math and Science Academy: This young lady makes me want to be a better teacher.  She is one of the most outstanding students I have ever had the pleasure of calling one of "my kiddos".  Jocelyn is extremely helpful to EVERYONE.  She is loved, respected, and admired by her peers, the staff, and administration.  I have her for Honors Government and Economics as well as Advanced Placement U.S. History.  She was very apprehensive about joining APUSH but she is one of the best students I have had in this course.  She will make sure that not only does she understand the concept or information given but that her classmates do as well.  Often times she leads her peers in study sessions.  She is also a part of CYSP and helps her younger siblings stay on task with the program.  Her organization is remarkable and many a times she helps me stay focused and organized as well.  Aside from personal characteristics, she is a rock star of a student.  Her quality of work is top notch and her creativity is remarkable.
The first two pictures the students have to illustrate their own "book covers" of the unit in APUSH after we finish that time period.
The second two pictures are from the Honors Government class…. The Bill of Rights illustration and Public Opinion Poll (Students had to create a questions, survey students in the school the question, making sure they get a random sample and representative sample, and illustrate their findings.  This was cross curricular to Math)
Sarina Vasquez Grade- Horizon Science Academy Columbus High: Sarina created an awesome project during our study of World War I. She made a propaganda poster that looks great and demonstrates the needs of the military and society at the time of the war. Additionally, Sarina is an exceptional student who takes initiative and is a great leader not in word but through her examples. 
Oct 2017 Winners:
Gilberto Ceja Jr- Horizon Science Academy McKinley Park: Gilberto has been an excellent example of a model citizen this school year both in his behavior and school work. Gilberto has a strong drive to excel at his school work and is always willing to ask for help when he needs it.  Gilberto has become an in class tutor working with struggling students  during tutoring hours while still maintaining a high level of expectations for himself, leaving no detail out of his work. Throughout 6th grade grade and 7th grade, he has maintained a 4.0 average. He is a classic example of a History Hero.
Postcard Activity: Students were assigned to create a persuasive assignment convincing their "relatives in England" to move to the 13 colonies and start a new life. The students needed to "sell" and region they chose and highlight the benefits of moving there.
Allek Abernathy- Horizon Science Academy Dayton High School: Allek was a very successful Government student in his Junior year and is now flourishing as a Senior in the Financial Literacy class. Allek has shown so much growth in understanding how managing your finances now and for the future will impact his life after high school. Allek has asked great questions during lessons and has taken life examples to heart. He also demonstrates tremendous focus on difficult topics in class and is willing to help other students when they are struggling to understand what is being taught as well. He currently has A's in all his classes and participates in weekend school and tutoring to improve his skills on school and state tests. Allek is a student that inspires me to be a better teacher every day!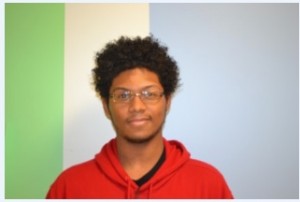 Amirah Youssef- Noble Academy Columbus: Amirah has been an absolute star in our school and especially for the month of October. She has begun volunteering her recess time to help clean up the classrooms so that other students are not distracted by the mess. Amirah is dependable for showing up on time and completing her work which helps our classroom run smoothly and efficiently. Whenever she finishes her work, she is always looking to help someone who is struggling within our classroom. Amirah embodies the definition of a responsible citizen with her generosity, work ethic and participation. Her classroom projects have exceeded the expectations for class and herself.
Sept 2017 Winners:
Victoria Jackson- Michigan Math and Science Academy-  Ms. Jackson is a star student who goes above and beyond for her educational pursuits.  She is currently taking honors government class and advanced placement psychology class.  For AP Psychology, the class did a speed dating activity where students picked a famous psychologist and went around the room "dating" each other to influence those in the class that their psychologists was the most influential of their time.  Victoria picked Dorothea Dix for her campaign to help the mentally ill and she did a fantastic job channeling her inner Dorothea Dix.  She even dressed the part for her presentation.  At the end, the class discussed who stood out the most and took a secret vote and Dorothea Dix won for being the most influential psychologist or leader of psychology at that time.  In addition, for her Honors Government class, Victoria and her group members created a beautiful Declaration of Independence and did an amazing job presenting.
Kylie Vilcek- Gateway Science Academy Fyler– Kylie followed the rubric to the Egyptian Travel Brochure project closely and put forth great effort to ensure that she turned in a quality product. Follow the link to see her amazing work: https://docs.google.com/a/gsastl.org/document/d/1H91Zfcv9wkAN3hs-FE4-mtzdzdSxonxpioFOYFvhDbI/edit?usp=sharing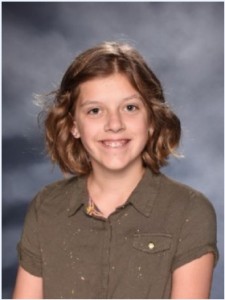 Andrew Russell-White- Indiana Math and Science Academy North- Andrew had a rough start to the school year.  He missed much of our first unit.  This put him behind academically.  However, that setback did not stop him.  He has shown the ability to work harder in the classroom, and stay out of anything that would get him in trouble.  With that said, he has taken a definite interest in what we are talking about in class.  He is regularly asking questions, and his questions speak to his genuine curiosity for history and ancient civilization.  He also pours his hard work and talents into his assignments.  In an assignment where they had to draw their interpretation of an Egyptian god or goddess, he went above and beyond the call of duty.  Andrew is just a great student!!
History Hero Winners 2016-2017
History Hero Winners 2015-2016
History Hero Winners 2014-2015