November 2017 Winners:
Cameron Lais- Michigan Math and Science Academy: Cameron is a very confident young man. Daily Cameron displays maturity beyond his years. He is thoughtful of those around him and kind when he speaks to his classmates, friends, and teachers. Cameron is thoughtful and willing to help other students, he lends pencils and paper. He helps lower performing students get back on track without being asked. He always has a smile on his face.
Cameron is a very dedicated student. With each assignment or project given Cameron gives more effort and shows a great understanding for the material. When asked for a sentence he writes a paragraph. When asked for a paragraph he might produce two. Many times his assignments include drawings about how he was feeling about that question, most of the time these little drawings make me smile. Cameron is usually the first one to raise his hand and is so understanding when he is not always called on first. He assists in classroom clean-up almost daily.
Cameron ask higher level thinking questions and challenges his classmates as well as me to be better on a daily basic. Here are samples of Cameron's awesome work_
Hezeki Webb- Horizon Science Academy Springfield: Hezeki is a fantastic student academically. He currently has a 4.0 GPA for the 2017-18 school year. This helped earn Hezeki the 7th grade Principal's List award during the 1st quarter. Also, last year's state test results in Ohio were recently made available. Hezeki scored advanced in every subject area including social studies.
Mr. Webb is also very active around HSAS. He is a member of CYSP. He is also a student ambassador making him responsible for showing guests of the school around the facility. Hezeki also does a great job as part of our school announcement team. He also works as a student custodian helping clean up the cafeteria after lunch.
Hezeki is a very bright and insightful young man. He always goes above and beyond in social studies with his effort and quality of work on assignments, participation, and everything he does. 
 Hezeki announcement video example: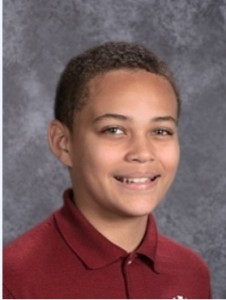 Jocelyn Wylie- Michigan Math and Science Academy: This young lady makes me want to be a better teacher.  She is one of the most outstanding students I have ever had the pleasure of calling one of "my kiddos".  Jocelyn is extremely helpful to EVERYONE.  She is loved, respected, and admired by her peers, the staff, and administration.  I have her for Honors Government and Economics as well as Advanced Placement U.S. History.  She was very apprehensive about joining APUSH but she is one of the best students I have had in this course.  She will make sure that not only does she understand the concept or information given but that her classmates do as well.  Often times she leads her peers in study sessions.  She is also a part of CYSP and helps her younger siblings stay on task with the program.  Her organization is remarkable and many a times she helps me stay focused and organized as well.  Aside from personal characteristics, she is a rock star of a student.  Her quality of work is top notch and her creativity is remarkable.
The first two pictures the students have to illustrate their own "book covers" of the unit in APUSH after we finish that time period.
The second two pictures are from the Honors Government class…. The Bill of Rights illustration and Public Opinion Poll (Students had to create a questions, survey students in the school the question, making sure they get a random sample and representative sample, and illustrate their findings.  This was cross curricular to Math)
Sarina Vasquez Grade- Horizon Science Academy Columbus High: Sarina created an awesome project during our study of World War I. She made a propaganda poster that looks great and demonstrates the needs of the military and society at the time of the war. Additionally, Sarina is an exceptional student who takes initiative and is a great leader not in word but through her examples. 
Oct 2017 Winners:
Gilberto Ceja Jr- Horizon Science Academy McKinley Park: Gilberto has been an excellent example of a model citizen this school year both in his behavior and school work. Gilberto has a strong drive to excel at his school work and is always willing to ask for help when he needs it.  Gilberto has become an in class tutor working with struggling students  during tutoring hours while still maintaining a high level of expectations for himself, leaving no detail out of his work. Throughout 6th grade grade and 7th grade, he has maintained a 4.0 average. He is a classic example of a History Hero.
Postcard Activity: Students were assigned to create a persuasive assignment convincing their "relatives in England" to move to the 13 colonies and start a new life. The students needed to "sell" and region they chose and highlight the benefits of moving there.
Allek Abernathy- Horizon Science Academy Dayton High School: Allek was a very successful Government student in his Junior year and is now flourishing as a Senior in the Financial Literacy class. Allek has shown so much growth in understanding how managing your finances now and for the future will impact his life after high school. Allek has asked great questions during lessons and has taken life examples to heart. He also demonstrates tremendous focus on difficult topics in class and is willing to help other students when they are struggling to understand what is being taught as well. He currently has A's in all his classes and participates in weekend school and tutoring to improve his skills on school and state tests. Allek is a student that inspires me to be a better teacher every day!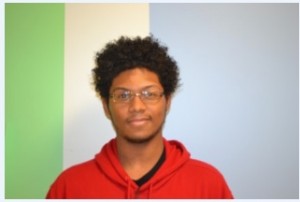 Amirah Youssef- Noble Academy Columbus: Amirah has been an absolute star in our school and especially for the month of October. She has begun volunteering her recess time to help clean up the classrooms so that other students are not distracted by the mess. Amirah is dependable for showing up on time and completing her work which helps our classroom run smoothly and efficiently. Whenever she finishes her work, she is always looking to help someone who is struggling within our classroom. Amirah embodies the definition of a responsible citizen with her generosity, work ethic and participation. Her classroom projects have exceeded the expectations for class and herself.
Sept 2017 Winners:
Victoria Jackson- Michigan Math and Science Academy-  Ms. Jackson is a star student who goes above and beyond for her educational pursuits.  She is currently taking honors government class and advanced placement psychology class.  For AP Psychology, the class did a speed dating activity where students picked a famous psychologist and went around the room "dating" each other to influence those in the class that their psychologists was the most influential of their time.  Victoria picked Dorothea Dix for her campaign to help the mentally ill and she did a fantastic job channeling her inner Dorothea Dix.  She even dressed the part for her presentation.  At the end, the class discussed who stood out the most and took a secret vote and Dorothea Dix won for being the most influential psychologist or leader of psychology at that time.  In addition, for her Honors Government class, Victoria and her group members created a beautiful Declaration of Independence and did an amazing job presenting.
Kylie Vilcek- Gateway Science Academy Fyler– Kylie followed the rubric to the Egyptian Travel Brochure project closely and put forth great effort to ensure that she turned in a quality product. Follow the link to see her amazing work: https://docs.google.com/a/gsastl.org/document/d/1H91Zfcv9wkAN3hs-FE4-mtzdzdSxonxpioFOYFvhDbI/edit?usp=sharing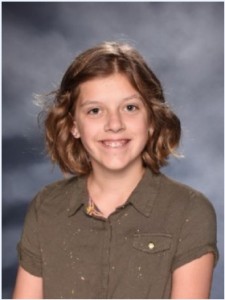 Andrew Russell-White- Indiana Math and Science Academy North- Andrew had a rough start to the school year.  He missed much of our first unit.  This put him behind academically.  However, that setback did not stop him.  He has shown the ability to work harder in the classroom, and stay out of anything that would get him in trouble.  With that said, he has taken a definite interest in what we are talking about in class.  He is regularly asking questions, and his questions speak to his genuine curiosity for history and ancient civilization.  He also pours his hard work and talents into his assignments.  In an assignment where they had to draw their interpretation of an Egyptian god or goddess, he went above and beyond the call of duty.  Andrew is just a great student!!
History Hero Winners 2016-2017
History Hero Winners 2015-2016
History Hero Winners 2014-2015