April 2017 Winners:
Tamara Gillen- Horizon Science Academy Toldeo- Tamara Gillen is a current 8th grader who was grade accelerated (skipping the 7th grade) and enrolled in the honors 8th grade section. During the course of the school year, Tamara has showed deep interest in the curriculum we have learned this year.  She has made many quality connections between current events and the events of the time periods we have learned in class.  During the election season the class would have long conversations about the election and the historic implications of having a woman candidate.  Tamara not only participated in those conversations but was usually a key participant.  In addition to her strong progress in the 8th grade, earlier in the year she expressed an interest in several of the topics  the 7th graders were learning in my class, when she observed them on the agenda board.  At the beginning of the school year she would borrow my supplemental materials to read about Ancient Greece and Ancient Rome while she was working on the 8th grade content in her class.  After the winter break, Tamara requested to observe the 7th grade class and learn about the content the 7th graders were learning.  We worked with her 6th period teacher (the class she would miss) and she now attends my 6th period 7th grade class as well as her 8th grade class.  She participates and works on the same activities and assignments in the 7th grade class.  Without being asked she takes notes and completes assessments that the 7th graders are working on during that period.  She is helpful with assisting the 7th graders while they are working on groups activities and gets along with many of the students.  All the while she excels in the 8th grade class and shows amazing leadership skills among the 8th grade, though she is younger than them.  Furthermore, she has applied for a volunteer opportunity for the summer, working with the Toledo Police Department as a teacher in the SAFE-T-City program.  This civics program teaches incoming kindergarteners safety rules and traffic laws.  Tamara is an honor roll student to exemplifies the ideal model student.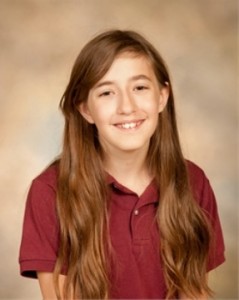 Jamya Horton- Michigan Math and Science Academy– Having Jamya is my honors courses and AP Psychology course is an absolute joy.  I have watched Jamya grow as a student the last couple years.  When I first met Jamya she was really timid and shy and would not get too involved in classroom discussions and debate however now she has just flourished.  She is one of the key elements in our AP psychology discussion and she has gained so much confidence! As a teacher this was my Ah-ha moment! To watch a student flourish into a confident learner.  Jamya never hesitates to help someone in need.  She goes above and beyond what is required for her and truly has a wonderful sense of empathy for her classmates and those around her.  Her rapport with her peers, teachers, and administration is top notch. When she is not taking intense Honors classes at MMSA, she is also enrolled in rigorous advanced placement courses.  Jamya is also a part of Concept's Young Scholars Program in the gold division. Her work ethic is admirable.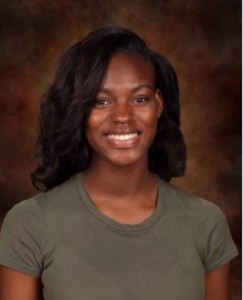 Carreion Warren/Sebella Sacko/Angel Valiente/Abdoul Boiro- Indiana Math and Science Academy West– The four students on the Indiana State Championship Stock Market Game competition are:  Carreion Warren, Abdoul Boiro, Sebella Sacko and Angel Valiente.  This team competed in the 4th and 5th grade division beating other 4th and 5th grade teams.  The exceptionalism they displayed had them beating middle schools and high schools from all over the state of Indiana.  Overall there were 525 teams, and this team placed 12th.
This accomplishment is made even more impressive by the fact that at the beginning of the 10 week competition most of my students had no idea what a stock was.  Starting with no knowledge of the stock market and how it works, to beating out many high school teams makes this an impressive accomplishment in deed.
I have been working with SIFMA (Securities Industry and Financial Markets Association) for about 12 years through both the Stock Market Game and Invest Write (writing competition) in which time I have had two previous state champions.  I must say my work with this team was most satisfying as they came so far and won.  Their hard work and conscientious efforts made them champions and I am so proud.  I think the reason they beat the other teams is because they made the effort to check their portfolios at home and when not in my class.
March 2017 Winners: 
Alfonso Torcuator- Michigan Math and Science Academy– Alfonso has an excellent work ethic.  He is always prepared and ready to fully participate in class activities. His higher thinking skills contribute greatly in class debates and essay writing. He has a great imagination that he expresses through his work, making it apealling and interesting in so many ways.
His love for history improves classroom mood everyday and inspires other students to take interest in the subject. He has a great sense of humor that he incorporates into historical topics and that is reflected on his work and classroom attitude. Alfonso reflects maturity and does not hesitate to contribute in every way.
Olivia Bratulic- Horizon Science Academy Lorain– Olivia has been an active role model at Lorain for the past 4 years. She is a hard worker that strives to be successful in everything that she does at school, and life. She has been involved with athletics, science fair, CYSP, and helps with the year book. In the classroom, she is willing to help others when needed, she is an active participate in classroom discussions often pushing discussions to a higher level of thinking. Her work ethic is second to none, and it has been consistent for the last four years in my classroom. She goes above and beyond as shown in all of her work. To see a sample of a great video Olivia made about the 26th Amendment follow the link- https://drive.google.com/file/d/0B2duHPArhL4AMGx3TDA5eTdnZ2RNYW1CNXNsUEQxY1g3VDZn/view?usp=sharing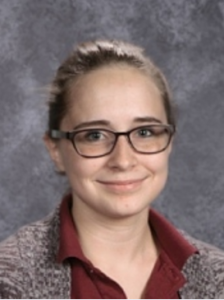 Cesar Hernandez- Horizon Science Academy Springfield– Cesar is new to our school this year.  From the beginning of the school year, Cesar was an amazing role model for other students.  He is always on task, exhibits positive behavior for others, and does well academically.  After being invited to be in CYSP, Cesar has blossomed into a fun, outgoing class member.  He can be counted on to be following directions, working diligently, and helping others if needed.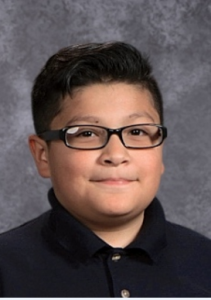 February 2017 Winners:
Andrienne Abuel- Michigan Math and Science Academy– Andrienne Abuel is a great example of what a student should strive to be. The quality of work that she produces is top notch. She is currently taking Honors courses at MMSA. In addition, Andrienne is also enrolled in both my Advanced Placement U.S. History and Advanced Placement Psychology class. She is well on her way to pass both AP test. Her work ethic is second to know. Andrienne is also a CYSP student in the Gold Division. Andrienne also works very hard to in her other courses and helps out anyone in need. She really cares about school and her peers. I've seen her multiple times partner up with classmates who were struggling in the course so that she can help them catch up in the material as well. In closing, Andrienne works very hard to make sure that she ensures her success in class whether it is classwork, homework, participation or discussion, projects, and essays. Overall she is a rockstar!
Guadalupe Ramirez and Anthony Meza- Horizon Science Academy Southwest– Guadalupe and Anthony were assigned a group project where they had to make a PowerPoint presentation, as well as a worksheet that covered the same information. Their presentation was on Trench Warfare during World War I. They did such an amazing job researching and presenting their project. Not only did they make a questionnaire to correspond to their presentation, they also made a game to go along with their topic.  They presented their project to the 8th graders at our school and the students really responded positively to it.
Aaliyah Bean- Horizon Science Academy Springfield- Aaliyah is a wonderful student and one who can always be counted on. She always goes above and beyond—many times helping others who are absent, helping with notes, and mentoring other students.  She excels in the classroom both academically and behaviorally.  She is very diligent in ALL of her work and is someone who always participates in class.  Aaliyah exudes the highest  respect of herself and of others.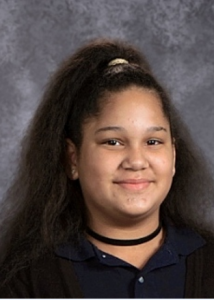 January 2017 Winners:
Kraig McCary- Horizon Science Academy Cleveland Middle School- Kraig is a very positive student.  He comes to school every day with a smile on his face and always greets the teacher and students with a "Good Morning!" He is a positive role model for the students in his class by his behavior and always turning in his work on time.  He is a wonderful example of a good citizen in and out of the classroom.  For example, on Christmas Eve Kraig and his family visited a women and children's center and delivered blankets and homemade hygiene goodie bags to those in need.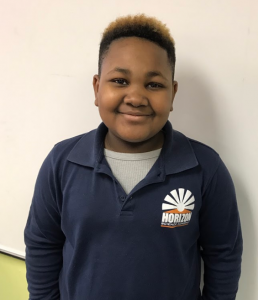 Adelaide Dempsey- Michigan Math and Science Academy– Adelaide (Addie) is a wonderful example of what a student should be. Addie is currently enrolled in Honors classes here at MMSA. She puts in over 100% effort in her homework, class work, discussion, exams, projects, and exams. She has such a creative eye and excels at whatever you give to her. In all my of her history classes Addie has close to 100% if not more. Her essays for APUSH are always well written. She is on track to get passing scores in both AP classes. She truly loves school and you can tell by her work ethic. Addie is also a member of our Concepts Young Scholars Program. I am her mentor and she is almost done with all her requirements. Addie enjoys spending time with her classmates. They are like a little family. They care so much about each other and are constantly peer tutoring each other so that they can succeed. Addie also enjoys spending time with her family. She is also quite interest in politics and the election this year. This has encouraged her to speak up for minorities and want to use her voice to help people.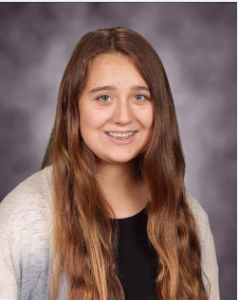 November 2016 Winners: 
Karissa Allen- Horizon Science Academy Dayton Downtown– Karissa Allen has a beautiful, kind, heart! She is always thinking of others and works hard in class.  This fall Karissa was inspired to find a way to honor our Veteran's.  So every week she gave up recess and met with school admin to plan a special breakfast to honor Veteran's that play an important role in the live's of HSADD students.  Karissa made the invitation, organized the food, planned the morning activities, designed a wall of honor and showed up early to host the breakfast on November 11th.  The breakfast was a success!  Horizon Science Academy Dayton Downtown was honored to serve breakfast to 6 veterans who also call themselves Grandpa, Auntie, Friend and Mom!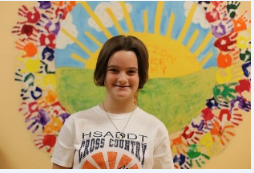 Cornelius Adeola- Indiana Math and Science Academy North– Cornelius is a student any teacher would be thrilled to have. He is hard-working, kind, and enthusiastic.  Cornelius continually turns in high quality work and participates in class discussions with excitement and careful thought.  He now has one of the best grades in his class after studying hard and getting 100% on a very rigorous test.  He worked hard, came to tutoring, and completed a lengthy study guide to ensure his success.  He was thrilled to learn about Rome and his grandma even told me how much he loved it during parent teacher conferences.  He also enjoys reading history books at home and will often start conversations with his family about what we are learning in class.Cornelius' kindness is one of his best attributes.  He is always willing to lend a hand (or a pencil), he wants to help the people around him and he wants to create an environment in which everybody can learn.  He is attentive and engaged during class and actively encourages his classmates to behave similarly (even if it isn't the "cool" thing to do).  Cornelius' kindness, positive attitude, enthusiasm, and work ethic all combine to make him the perfect History Hero.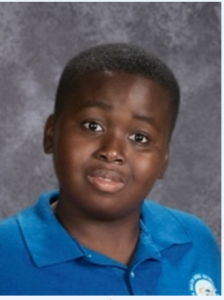 Trevaughn Larmon- Michigan Math and Science Academy– Trevaughn has an excellent work ethic. He is always prepared and ready to fully participate in class activities. His higher thinking skills contribute greatly in class debates and essay writing. His love for history improves classroom  mood everyday and inspires other students to take interest in the subject. I love how he shows such deep understanding of political and social  sircumbstances that shaped 18th and 19th century societies.  Trevaughn reflects maturity and does not hesitate to contribute in every way, even when students decide to make fun of his accent ,(he is from Caribbean island if Barbadoes). Maybe because of his background, but he is always engaged and curious in finding out how past  racial, political social, and economic issues  influence the present and the future.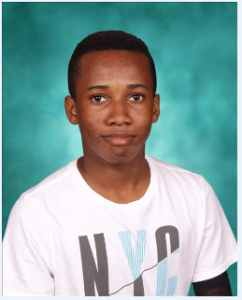 Ruben Rodriguez- Horizon Science Academy McKinley–  Ruben Rodriguez has managed to find his footing quickly, as a new student this year, and continues to excel as the weeks go on. Ruben has pulled his grade up and maintains it. Additionally, he has become a proactive student by coming prepared, using class time to his advantage, and utilizing all available resources to complete his work and learn with the best quality. Ruben has done an amazing job demonstrating what it means to be a model student. He works diligently on a consistent basis and is not afraid to volunteer answers or ask questions. The characteristics that he displays help to motivate other students and dare them to want to challenge themselves. Ruben is an unsung hero and deserves to be recognized.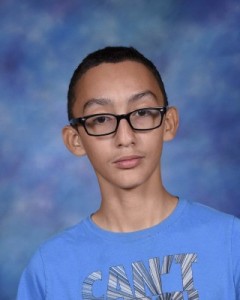 October 2016 Winners:
Hana Samad- Horizon Science Academy Cleveland Middle School: Hana Samad has demonstrated her incredible ability to achieve at a high level, provide insight to leaders within the Cleveland Community, and demonstrate self-respect and respect for others.  Hana recently wrote a speech to Mayor Jackson of Cleveland speaking of religious and ethnic intolerance.  Although she did not complete this assignment for Social Studies, she was demonstrating her civic responsibility.  She was a finalist in the competition and was awarded the privilege of reading her speech to a group of contestants.  Hana's speech was directed towards making her community a better place, not just for herself, but also for her peers.  Hana is an incredible young woman that is always achieving at a high level.  During the first quarter, Hana received a 103% in Social Studies.  Assignments are always on time, completed, and thoughtful.  The students recently did an assignment where they had to write their own Declaration of Independence, Hana wrote her Declaration in Old English.  Not only did she complete the entire assignment in Old English, but also took the initiative to have her classmates sign her Declaration.  Hana is exhibiting what Social Studies is about.  Questioning societal norms and pushing for change to better the community.  Hana respects the diversity within the classroom and takes the time to understand the wide range of beliefs within the school.  She is always participating and providing insight to her classmates.  Everything Hana does is above and beyond what is required.  She embodies the true spirit of education and deserves to be recognized for her dedication to change and acceptance of all. Here is a link to the video of her speech: https://drive.google.com/file/d/0B2duHPArhL4AeVVfWlB0ZXFueWN2RXNudWtucmcyeHk0U3U0/view?usp=sharing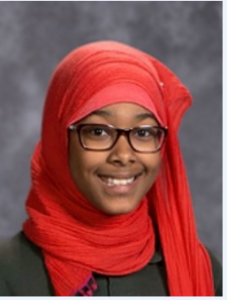 Bianca Torcuator- Michigan Math and Science Academy: Bianca is a teacher's dream come true.  She goes above and beyond for her educational pursuits.  She is a very intelligent young lady who will always lend a helping hand.  She does not hesitate to ask for help and makes sure that she understands the material before moving on. Her creativity is second to none.  She can take a concept and turn it into a visual masterpiece.  If I ask Bianca for 100% she gives me 150%.  Bianca is also part of CYSP Gold division for two years in a row.  She is enrolled in Honors classes and is currently taking two rigorous AP courses.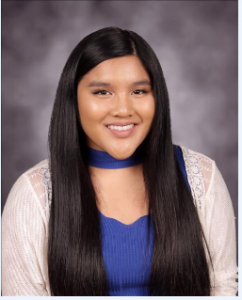 Bill Clinton Asare- Horizon Science Academy- Columbus High School: Bill is a recent immigrant to the United States and has only lived here for about 5 months. He is an English Language Learner and obviously has never studied U.S. History before this year. He has done an outstanding job of studying, asking questions in class, and performing the best he can and the results have be amazing. Bill currently has an A+ in my class and continues to impress me every day. Not only is he an excellent student, Bill is one of the most polite and pleasant young men. He always makes positive contributions to the classroom atmosphere.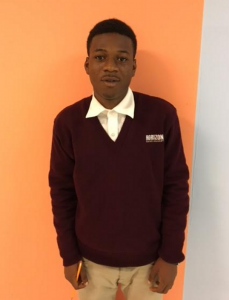 Jadore Bullock- Indiana Math and Science Academy: Jadore is always excited to learn.  She is consistently one of the first to raise a hand to answer a question and her eagerness to participate is almost tangible.  She brings an enthusiasm to the classroom that energizes those around her and makes the classroom a more exciting place.  She is a student who does not take her work for granted and worked hard to bring her grade up in my class and other classes during the first quarter of the school year.  She is also very kind and willing to help other students in the classroom, whether that means sharing a textbook or helping a classmate better understand an assignment.
An event that especially stands out to me is from our unit on Ancient Egypt.  Jadore brought her own books on Ancient Egypt from home to share with the class and was excited to read them with other students and share.  She eagerly showed her favorite parts from each book and how they connected to what we had been doing in class.
Jadore's enthusiasm is based in a real and genuine interest that translates into her behavior and her desire to do well in school.  She doesn't just want to know things for her own sake, she wants to share what she knows with others because it is exciting.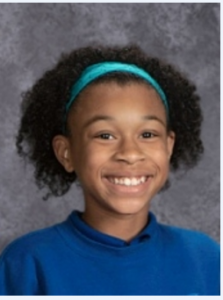 September 2016 Winners:
Mavluda Gayratova- Horizon Science Academy Dayton Downtown: Mavluda, came to our school last year knowing little to no English when she came to us.  Over the summer she has shown that she has a better understanding of the language and it has shown in her work. In seventh grade social studies the class has just finished a project covering Greek gods and goddesses.  The students had to work on a poster where they researched a god or goddesses and then had to display their work on a poster.  Each square had a certain criteria that needed to be researched.  Not only did Mavluda have beautiful drawings to show off what she learned but she was also able to do the research to complete the project about her goddess.  The only thing Mavluda needed help with was with the family tree portion of the poster, but everything else she was able to complete on her own.  Mavluda's  work has improved so much from since last year.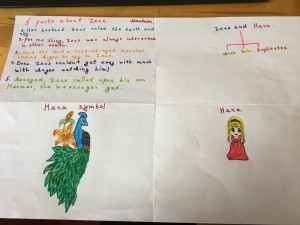 Ayah Mesbah- Noble Academy Columbus: Ayah is an outstanding Social Studies student. She is deeply committed to learning the content, and embodies the History Hero title. She was extremely interested in the ancient Greece unit, which she demonstrated in several ways: 1) she had exemplary class participation, 2) she made nuanced connections between ancient Greece and current events, and 3) she wrote a convincing argument for why Alexander the Great should be considered a villain, not a hero. Furthermore, Ayah was so inspired by a homework reading on the Peloponnesian War that she wrote an essay (which was not assigned!) about the causes and effects of that war! Finally, as if her strong dedication to class weren't enough, Ayah personifies the History Hero ethos, as she serves as a student ambassador for Noble Academy Columbus. She recently went to the Ohio Statehouse, and met with state representatives to promote our school and advocate for the importance of charter education.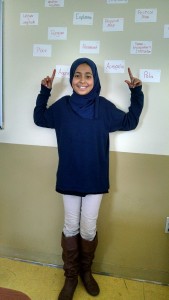 Hassan Aboiye- Chicago Math and Science Academy:  Hassan is an extremely diligent and hardworking student who took APWH as a freshman and is currently taking APUSH as a sophomore.  Through hard work and discipline in his study habits, both in class and outside of class Hassan was able to achieve a score of 4 on the APWH in 2016.  This is the first score of 4 achieved in a the history of CMSA's A.P. History program.  This achievement is made even more impressive by the fact that Hassan achieved this task as an underclassmen.  It is no surprise however that Hassan has accomplished this task.  He was steadfast throughout the year in pursuing a higher level of thinking in regards to history, constantly challenging himself and seeking to improve his historical writing skills, and regularly seeking assistance outside of class-time in pursuit of more knowledge and more resources related to the history of the world.  Hassan has set an example to all his peers of what can be achieved one you put your mind to it.
Ricardo Cruz- Horizon Science Academy Mckinley Park: Ricardo has always had a passion for history and has a great ability to create his own version of historical artifacts. He not only creates a visual representation of the item but a functional artifact. By doing this, Ricardo helps his peers by providing them with a visual that captures their attention and generates interest in the material. Ricardo is committed student to his work and a student of excellence. A true history hero!
April 2016 Winners:
Jayla Smith-Neale- Michigan Math and Science Academy: Jayla was nominated by two of her teachers.
Ms. Grajcevci: Jayla is an example of what a committed student should be. Not only she completes her tasks with excellence, but she goes above and beyond to actively demonstrate her skills as critical and analytical interpreter of historical events. She asks questions, embraces challenges and actively participates in discussions where her in-depth understanding of the subject is shown and interpreted to the rest of the class. As an AP student, her work meets the college academic requirements. Her essays not only meet the criteria, but also show extended effort to show excellence. (ex. If there is a requirement for one change and one continuity, Jayla will give you two changes and two continuities).  She has already completed the minimum requirements of reading 10 book and asked me for suggestions on historical biographies that she can add to her list.
Ms. Fetahu: Jayla goes above and beyond for her educational pursuits. If she is assigned a 3 paragraph reflection and she will give you 5. If the students are asked to take guided notes she fills in what she needs to do for her assignment however anything that is lectured on she loads her paper with marginal notes and comments. She has qualities that anyone admires to have. She is honest, compassionate, understanding and just out right kind to anyone she encounters whether it is a fellow peer, a teacher, or an administrator. She will not hesitate to help anyone in need. She will partner up with lower performing students in order to help someone else succeed in class. This doesn't just apply to my class but throughout all her courses here at MMSA.
Jayla is also a Gold Member of the Concept Young Scholars Program here at Michigan Math and Science Academy. We have a Reading Buddies Program with our 4th graders and any given time you can catch Jayla not only reading to her reading buddy but also helping them improve their reading and giving mini instructions on how some things work or are.
Alora Moore- Horizon Science Academy Springfield: Alora Moore is an excellent student, she currently has a 4.0 gpa, she displays great work ethic, and leads by example.  Alora recently completed a coat of arms project during the Middle Ages unit.  The finished product is exceptional to say the least.  Alora is also a member of the basketball team and it was a pleasure to watch her grow as a player all season.  Basketball presented a great challenge to her, but she always attacked it with a great attitude and hard work.
Mariam Mohamed- Noble Academy Columbus: Mariam has been one of the top students of her class throughout the entire year. Her knowledge of Social Studies never ceases to amaze me. She puts thought and effort into each assignment provided to her and continues her education independently when she delves into research during her free time.
The reason Mariam is being nominated for History Hero this month is due to her progress on an optional research project in which she is very passionate about.  Interested in the "darker side" of American History, Mariam has been researching and connecting similarities between the Indian Removal Act and Japanese American Internment Camps. Her research has greatly improved not only her understanding, but that of her class and my own of some of the darkest parts of American History.
Karli Lapsley- Horizon Science Academy Toledo: Karli proposed to raise money to help the Flint, MI water crisis.  We decided on doing a coin drive, so she made an informational advertisement for the Jaguar Student News.  She collected over $100 to send to Flint, MI within two weeks. This was a huge step for her because she is extremely shy and quiet.  She definitely went out of her comfort zone to help others.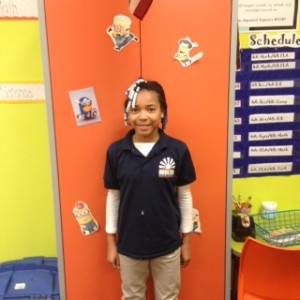 February 2016 Winners:
Tyler Blodgett– Gateway Science Academy Fyler: Tyler recently completed a debate as to what led to the fall of the Roman Republic.  He was so excited to present his group's argument that he couldn't sleep the night before the due date.  He wants to start a debate team at our school! During the debate Tyler made regular eye contact, his delivery was spot-on, he backed his research up with evidence, and often left his audience speechless and unable to retort.  His teammates and classmates were very proud of Tyler's performance!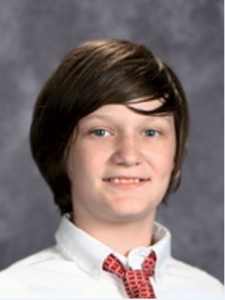 Jordan Bennett- Horizon Science Academy Cleveland: Jordan Bennet is an 8th grader here at Horizon Science Academy Cleveland Middle School. Jordan is nominated to become a "History Hero" for many reasons. Jordan maintains between a 3.8 – 4.0 grade point average. Jordan turns in every assignment and doesn't give less than 100% effort on anything whether it be notes, bellwork, classwork, homework, tests, quizzes, projects, etc. Jordan volunteers during class and helps those around him that are struggling with keeping up with class material. To be a member in Ambassador's Club, you cannot have a discipline issue. He has also been our Student of the Month several times and every teacher here would agree that if we could pick him every month we would!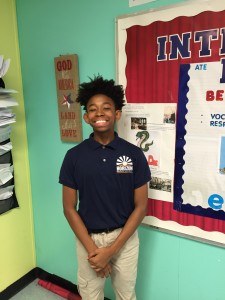 Mohamed Jama- Noble Academy Columbus: Mohamed is being nominated for the History Hero Award for a variety of reasons. Mohamed has dedicated himself to learning and understanding the different concepts being taught in Social Studies class. He has single handedly asked more questions about Egypt, India, Geography, and Mesopotamia than the rest of the class combined. He is persistent in his dedication of learning and also his passion of helping his fellow students comprehend complex historical topics. Outpacing even his exemplary work in the classroom, Mohamed decided to help his teacher explain the importance of Black History month by completing an extra credit project on the American Civil Rights Movement. Mohamed created a PowerPoint, trifold poster, and a short presentation to share with his classmates, all for the sake of sharing some of his knowledge with others.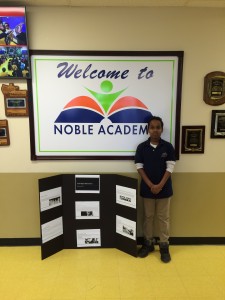 January 2016 Winners:
Malik Moses- Horizon Science Academy Springfield: Malik always does his best in all of his classes and turns in his work on time.  Malik has all A's and B's in his classes. He is always willing to participate in class and help others when it is needed.  He is a great role model for the students in academics and behavior he is a great asset to our classroom and school and is a joy to have in class.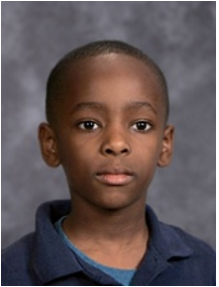 Taya Johson- Michigan Math and Science Academy: Michigan Math and Science Academy had a Christmas Door Decorating Contest for homerooms to participate in during the week before break. Our homeroom decided that we are going to do a history themed door so that we can stand out from the best. We decided that since we just finished the progressive era, we are going to make Teddy Roosevelt our Santa and Jane Adams our Ms. Clause. Santa and his lady were on a sleigh called the "Rough Rider" and instead of a reindeer we had a bull moose with a red nose led the two to Washington D. C. so that they can take reform or change to the White House. Some of the change they brought were Women's rights, Child Labor, Worker's Rights, Progressive Immigrants, cleaning up of city corruption and tenement living. We also had a teddy bear giving out Teddy Grahams and wrote a wonderful piece about the progressive Era. . This wonderful opportunity was a class effort but one student really stood out from most.
Taya came up with quite a few ideas on how we can execute this door and went out of her way to come before and after school to discuss what she was going to draw. She drew our Bull Moose and Our Sleigh. She was able to unite her peers in this matter. She took time out of her daily activities at home to make sure that we had the drawings possible for our class to win the Door decorating contest, Which we did!!!  It was such a fun time with my homeroom and other students who passed by would stop and ask about our door. The kiddos were able to then teach each other about the progressive era. All of this was possible because of Taya's creative abilities.
Ayah Mesbah- Noble Academy Columbus:  Ayah Mesbah has been an outstanding social studies student this month and she is more than qualified to be the History Hero. Ayah is consistently turning in work that is above and beyond what is asked of her, participates in class discussions on a daily basis, and works to help other classmates understand the content being covered. Over Thanksgiving Break, Ayah took the time to complete multiple social studies projects to expand on her knowledge of Ancient Egypt, even though these projects were not assigned to her for a grade.  Ayah created a very detailed replica of an ancient Egyptian pyramid, based off the Great Pyramids of Giza. She included an interior to the pyramid, which is home to a mummy, which she created, and the possessions he was buried with.  Ayah also designed a presentation about Ancient Egyptian so she could share some of the information that she learned with her classmates.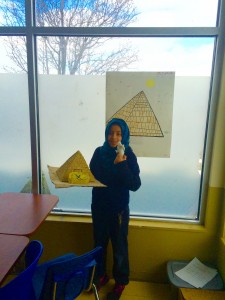 October 2015 Winners:
Luis Gallegoa- Horizon Science Academy McKinley– Luis is an exceptional student at HSA McKinley. His amazing work ethic and attention to detail makes him a prime candidate for this month's History Hero award. His efforts and interest in learning are astronomical. Luis has several times brought in various personal artifacts to enhance the learning experience, such as one time when he brought in an example of jade to show the class when we were discussing trade. In class, he is a true leader that guides and encourages others to do their best when they believe they can't. Luis motivates and challenges other students through the relationships he has built in a short period of time. This week, we have been working on creating skits on Jamestown and Plymouth colonies. With his leadership, his team created an outstanding representation of the Virginia-Joint stock company.
Justin Wilton- Michigan Math and Science Academy: Justin was actually nominated by two of his teachers.
Ms. Fetahu: Justin is a wonderful example of what a student should be. He goes out of his way to help those in need and to get the most out of education. His quality of work is wonderful. He currently holds a 95% in his Honors History Class. He is a tremendous help towards his peers as well. He will be the first person to help one of his fellow classmates with a difficult concept. Justin goes out of the box in his thinking skills, always asking very highly analytical questions. In addition to all of this, Justin is part of Student council and the community Service Club. He does his part in going room to room to make sure us teachers at MMSA are using our recycling bins and empties them. When Justin was younger he was diagnosed with MS and he takes part of a camp every summer. Initially when school started, I asked the kids to do an All about me Project and his project paid tribute to the wonderful boys and girls who are suffering with MS and how much they mean to him. Below is a link to his All about Me for your reference.
Justin Whilton (1)
Ms. Grajcevci: Justin demonstrates an impressive performance in the subject (AP World History). He is always a leader in discussions, group work and other class activities. Considering the work load of AP World History, Justin never fails to turn his work in on time, fully completed and ready to help his classmates with any difficulty they may face related to the subject. Justin is also an excellent essay writer. His Change and Continuity Over Time essay is an example of his higher level thinking skills, deeper understanding of the subject, and strong work ethic. Justin is always ready to ask in-depth question, ask for assistance when not sure his work will reflect the highest quality.
Paree Chinary- Noble Academy Columbus: Paree is a perfect example of a student leader both in the classroom and outside of it. She is continually helping other students with organization skills, study tips, and tutoring. She is always willing to help teachers with passing out papers, mentoring other students, and being a good friend to all of her classmates. Academically, Paree consistently stands out by going above and beyond on her class work. She takes the time and effort to not only complete the work assigned to her, but also to truly comprehend concepts and ideas. On our quarter project, creating a paper mâché Greek vase, Paree's vase turned out to be absolutely outstanding. She took the time and effort, both inside and outside of the classroom, to make sure that her vase looked as accurate as possible to the images of Greek vases she has seen. She went above and beyond the requirements for the assignment by creating her own mythological story and using scratch paper to place on her vase (replicating the images the Ancient Greeks would place on their vases). Overall, Paree is a great candidate for the History Hero Award due to her hard work, positive attitude, and her willingness to help mentor her classmates in social studies content.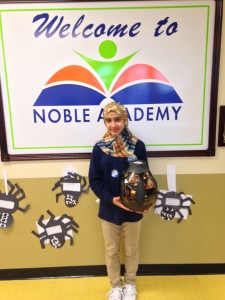 Kaliya Turner- Horizon Science Academy Dayton Elementary: Kaliya is the epitome of what a model student at HSA Dayton Elementary.  Kaliya is a very hard worker who puts 100% effort into every assignment, project and class period.  She will participate in every class, as well as help others who need assistance. She has proven that she is a peer tutor, she can be trusted to help a student without giving away answers or making the other student feel bad for needing help.  If Kaliya receives a grade that is less than her standards, she immediately turns it back in with test corrections.  Kaliya will not even use the occasional homework pass because she would rather do the work herself!  Kaliya will always ask questions and take ownership in her education by trying to figure out something that she does not understand.  In fact, she even made huge growth over the summer on her NWEA test and mentioned that she worked on the materials that I gave her at the end of the year.  She and her sister play school to continue their learning at home.  She truly LOVES learning!   Academically, it does not get much better than this!
Kaliya is also a student who is a role model for those around her.  She has many friends in the class but she has the maturity to be able to be friendly with her friends without letting that disrupt the class or others' learning.  She is respectful all of the time to everyone around her. Kaliya tries to help her friends and classmates stay on the right track during a lesson by reminding them to be quiet if they are talking around her.  (of course, she does this respectfully). Kaliya is working on a silver medal for the Concept Youth Scholars Program this year.  She has been very diligent about working toward her goals.  Just last week, she told me that she helped to clean her church for part of her community service.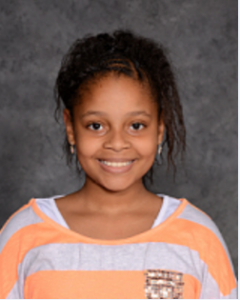 September 2015 Winners:
Justin Collins- Gateway Science Academy- Flyer: Justin has showed incredible prowess in World History class.  While studying the Enlightenment, students were assigned a character for a Meet the Press activity.  Justin was assigned Johann Sebastian Bach. As part of the assignment, students were supposed to bring in visual aids that represent their character.  Justin, an accomplished cellist, played one of Bach's pieces for the class. He goes above and beyond in his work
.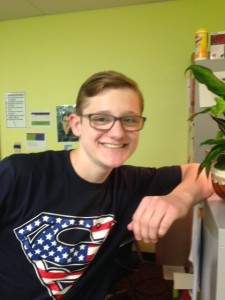 Justin's Bach Performance…click the link to watch Justin perform, his performance ends at 1:05.
Mariana Perez- Chicago Math and Science Academy: Mariana does and outstanding job in US history and has an excellent rapport with teachers and staff.  She does a great job in assisting others in the class and does a wonderful job in being a valued class member.  She also spends a lot of time helping others out at CMSA and often is assisting teachers after school with grading, club and school based projects.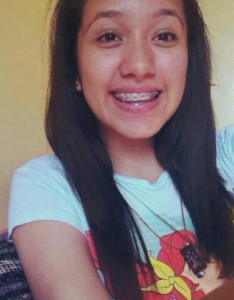 Alfonso Torcuator- Michigan Math and Science Academy: Alfonso is being recognized for his excellent work ethic, attitude, and love for the social studies. In class students are currently learning about Mesopotamia, and while doing a mapping activity of the Fertile Crescent, Alfonso couldn't wait to help others with their maps (as he is friendly and quite skilled in geography). He's also the first to volunteer during read-alouds, and always offers to help me pass out class materials and graded work. Even when other kids call him a teacher's pet, he doesn't let anything bother him and completely ignores any negativity J. This level of self control is a rare and wonderful quality for a 7th grader. He is an admirable person, and anyone would be lucky to have him as a student!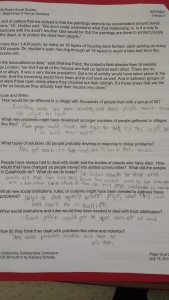 (example of Alfonso's work)
Serenity Richer- Horizon Science Academy Dayton Elementary: Serenity Richer arrived this school year a quiet student who was apprehensive about what her school year may be like.  She was apprehensive because in the past, Serenity was a victim of bullying and her previous experiences in classrooms and with teachers had led her to not be very trusting of her school experience.  However, given what we call "tabula rasa" or blank slate, Serenity approached the new school year willing to open herself up and give herself and her classmates a chance.  She completes and produces excellent work!  Serenity scored proficient on all three subject tests on her NWEA-MAP test!  She went up 20 points in reading alone! Because Serenity felt comfortable and safe in her new environment and because she was willing to trust her new classroom and her new teacher, she was able to overcome her fears allowing her to be more academically successful.  It takes a lot of courage to enter a classroom full of students who have teased you in the past and wonder if that might happen again.  It takes a lot of courage to put your trust in a teacher to watch out for you and make sure that you don't have to struggle and get hurt by other students again.  Serenity is a fabulous role model to other students in that she has had tremendous academic success in the classroom and through her test scores.  She shows pride in being a student by coming to school in full uniform (clean, shirt tucked in) and she never misses a day.  She always has her homework done and her supplies.  She is patient with those around her even when they are not very forgiving of her.  Serenity leads by example and she most certainly is worthy of her name. Serenity is the BEST Historical Hero because of the challenges she has overcome from one school year to the next.  She is definitely having a changing year.
April 2015 Winners:
Shafie Warsame- Horizon Science Academy Columbus High School: Shafie has been an amazing student all year long and a pleasure to have in class.  Shafie is an ESL student and has grown leaps and bounds this year.  He participates in discussions, he helps his peers (especially other ESL students), and he always completes his work on time and to the best of his ability.  Shafie is one of the most caring and thoughtful students.  Shafie has carried a 4.0 in class all year!
Hayden Champnoise- Horizon Science Academy Toledo: Hayden has consistently excelled in his Modern World History class throughout the year. He entered the year strong and received an 87 on his first End of Course Assessment. Instead of coasting along in class, Hayden has taken every opportunity to challenge himself to learn more about topics being discussed and also to bring knowledge learned independently into the classroom. Almost every day, Hayden has thought provoking questions that no only get me to critically think about the content I am teaching, but also serves to inspire his classmates to challenges themselves in the classroom. On numerous occasions, Hayden has been found helping his classmates understand content being learned in Modern World History class.  Never has he given away answers, but instead sparks the interests of his friends and classmates in order to get them to comprehend the material at hand.
Hayden is a "History Hero" due to the reasons listed above and also due to his exemplary performance on his latest End of Course Assessment.  While the results are unofficial until the testing window is closed, Hayden received a perfect score on EOC #3.  There was some concerned about his ability to meet his Spring Benchmark of 90, due to him only being able to miss three questions on the entire test. However, Hayden pushed himself to learn materials that have not been covered yet in class. By asking me questions and taking his education into his own hands, Hayden was able to receive a 100 on his final EOC.  His score reflects his ability, passion, and his desire for learning in the many social sciences.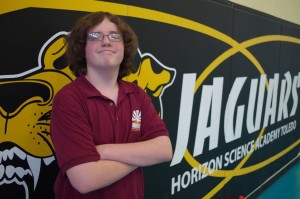 Norah Kramer- Gateway Science Academy South: Norah is an all-around excellent student and leader in the classroom.  She has very high expectations for herself and strives to meet her goals despite the challenges that may arise.  Her peers see her as a leader.  It is apparent, when they are doing group work in my class, when she takes on the role of keeping them focused.  Students go to her for advice with organization, notes, and homework.  Norah has been nominated several times this year for being the Great Gator of the week.  Being a positive role model for others is just a part of Norah's great character.
Norah's greatness extends beyond the classroom as well.  She is a member of the Girl Scouts of America, where she works on civic duties as well as leadership roles.  Norah has joined an after school club called Girls on the Run.  With this group, she works on how to be a good teammate, teamwork, self esteem, and image.  They are also doing a community service project of collecting the canned goods gathered at our school and preparing the goods for pick-up.  Norah, along with her mom and sister, attend the Turkish Society once a month for cooking lessons.  This is adding to her already high tolerance and acceptance of others by exposing her to a different culture.  In conclusion, Norah has an outstanding work ethic, is respectful of herself and others, helps others in need, leads positively through example, and participates in civic duties.  All of these attributes and more make her a fabulous student and well-rounded person.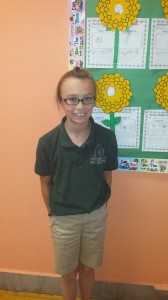 Cayla Crawford- Horizon Science Academy Dayton Elementary:    This has been a changing year in Cayla's life.  Her parents have approached recently expressed how incredible the change in Cayla has been this year.  She is no longer that bashful girl who is terrified to even be noticed.  Cayla stands proud of her accomplishments as she has gained confidence in her ability.  She shines as a leader in her class.  She truly is a hero to all of the students in our class who need to role model to look to of what the benefits of hard work, dedication and struggle can be.
During the first quarter, Cayla earned a place representing our class in our school spelling bee (top 5).  A week later, Cayla placed among the top in our school spelling bee.  Later, she went on to represent our school in the regional bee.  This is quite a step for Cayla who struggles with shyness and stage fright.  Cayla overcame her fears time and again by gaining courage to get in front of an audience. Gaining confidence through the bees led Cayla to want to run for a position on the student council.  Cayla wrote a speech and read it over morning announcements.  Cayla got elected and has done an amazing job representing her classmates.  Among other things, Cayla helped coordinate the Pennies for Patients campaign to raise money to fight childhood leukemia and she has helped plan many special events for the entire school.
Among Cayla's notable academic achievements have been overcoming both her reading and math difficulties Cayla worked hard utilizing every strategy she was taught in class.  Because of Cayla's use of strategies, Cayla soared from one of the lowest readers in the class to one of the top!  By January, Cayla had met the criteria for the Third Grade Reading Guarantee, improving her NWEA-MAP reading score by twenty points!    Cayla showed spectacular growth in other ways as well.  She improved two Fountas and Pinnell reading levels and went up to the syllables and affixes stage of spelling.  With respect to math, Cayla improved on her NWEA-MAP by seventeen points by January.  In both of those subject areas, Cayla improved an additional three points on her spring NWEA-MAP testing.  Cayla has been on the honor roll every quarter this year. Cayla is living proof that growth happens through struggle because not only have we seen academic growth with Cayla this year, we have seen social and emotional growth as well.  She truly is a Historical Hero in our classroom.
Marcella Arguello- Indiana Math and Science Academy North: Marcella is truly a teacher's dream. She could honestly be nominated every month. She takes school very serious and shows a genuine love for Social Studies. She has never missed or been late on an assignment. She performs extremely well on quizzes/tests. She is a perfectionist and wants to do well on everything she does. Marcella goes above and beyond on assignments. She completes and brings in supplementary resources that she has found or made. She remains the highest performing student in 6th Grade since Day 1.
March 2015 Winners: 
Burak Yalvac- Horizon Science Academy Toledo: Burak is an outstanding student in 3rd grade. He is a positive part of our classroom always willing to help someone in need and work toward the common good. As part of our Black History Month project, Burak presented an outline of George Washington Carver's life and played the part at our Wax Museum. He continues to do excellent work in Social Studies class. Being originally from South Africa, Namibia, and Turkey, he brings unique insight to our classroom.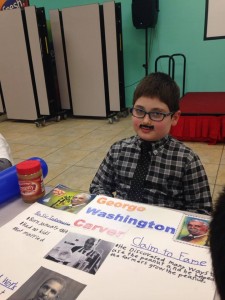 Serena Carter-Horizon Science Academy Springfield: Serena is a delight to have in class. She is extremely knowledgeable and passionate about social studies, and always turns in excellent work when given an assignment in my class. Her behavior is stellar, and she leads others in her class by her wonderful example. It is exciting to see her progress and creativity in her assignments, and she does not hesitate to go above and beyond on her assignments, especially when creativity is a factor.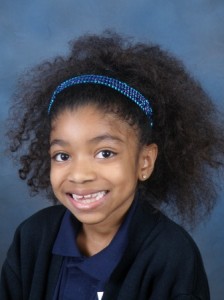 Asma Al Ibrahim- Noble Academy Columbus: Asma is an excellent student and puts forth 100% effort in all that she does. Not only does she work hard in all of her classes, Social Studies included, she works hard to help those around her who may not understand. Asma moved to the United States two years ago and since then has made great strides in her English. She works with other students daily, who are also learning English, to help them better understand material that they may not grasp. She is a leader in the classroom, as she asks great questions when she doesn't understand and is always helping others with a positive attitude.  Outside of the classroom she is a great role model for her sisters and cousins by being responsible at home and in school.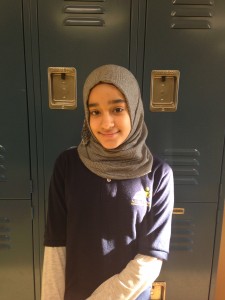 February 2015 Winners: 
Alexander Hardwell– Michigan Math and Science Academy: Students were given an assessment where they had to create a children's book for the legislative branch.  Alex went above and beyond with his children's book.  He even went to the second grade class and read the book to the students.  He was also gracious enough to answer any questions after the reading.  The second grade class was so excited and learned a great deal about how the legislative branch of government works.  In addition to this wonderful assessment, Alex demonstrates tremendous work ethic.  He goes above and beyond for his peers.  He is the first person to participate in a class discussion and demonstrates a wonderful ability to see all aspects of a story
Rico Garcia- Quest Charter Academy: Rico is an outstanding student and highly deserves this award.  The effort he puts into his social studies class is truly exemplary. He is always eager to participate. He recently volunteered to play Teddy Roosevelt during a skit we performed in class. His effort and performance on two recent projects were very notable as well. During a current event research project Rico quickly emerged as a group leader for his group. He created an in-depth Powerpoint for his group's presentation that I was personally impressed by. During a recent project for black history month, Rico went above and beyond by creating and an excellent paper and a vibrant poster. Rico's grade has never slipped below 98% this year. He is a great student and a polite and responsible adolescent.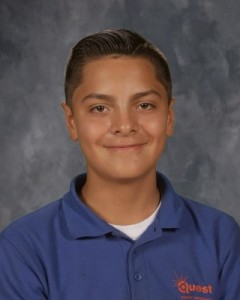 Alejandro Roman- Horizon Science Academy Denison Middle School: Students were given 6 weeks to complete an ABC activity about the Indus River Valley.  They were asked to illustrate the word in some way. Alejandro finished his project a few weeks early and he had decided to make his project a full page in size (which was more than the directions for the project required).  He also used the computer to type his book and also find and download pictures that he found on the internet. Alejandro used all of the resources available in the classroom, but also sought out his own resources to improve his project.
Anthony Cordova- Indiana Math and Science Academy West:  Anthony is a student every teacher wishes they had in their classroom. Every day he comes to school ready to learn, homework is always complete and correct, and he is an outstanding participate in my classroom. When given a job or a task within in the classroom it is done correctly. Anthony is a classroom greeter, and does an amazing job when guest enter our classroom.Anthony is also an ESL student; he can speak fluently in both English and Spanish. However, you would never be able to tell from his Dibels or NWEA test scores. He shows growth in reading and language arts every time he is tested.Anthony goes above and beyond to be a great role model in my classroom. When instructions are given he is the first one to follow them and is always encouraging others to follow in his lead. He is an absolute pleasure to have, and I look forward to hearing great things about him in the future!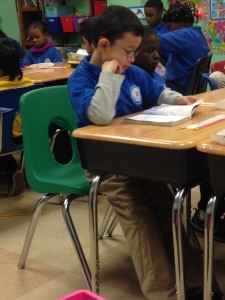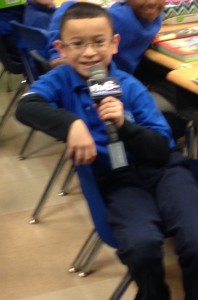 January 2015 Winners:
Jayda Lynch Horizon Science Academy Dayton Elementary: Jayda entered third grade bashful and intimidated by all of the difficult challenges that lay ahead of her.  Despite, Jayda's bashfulness, she befriended a student who had been retained in third grade from the previous year, making this student feel at home and included in a group who has been very close knit through their years together.  This effort from Jayda was just the tip of the iceberg for the positive impact Jayda has on our classroom community.  She has been consistent throughout this year in demonstrating impeccable conduct among both her peers and among the teachers and staff at our school.  In October, Jayda was even recognized as a Dean's Student of the Month for her unending good character and citizenship in the building.  Aside from her good character and role as a good citizen, Jayda has also exemplified heroic qualities in that she has excelled in third grade by demonstrating exemplar quality work and effort in both homework and classwork.  One particular assignment that was top in the class was a writing assignment where students, after having selected an area on our classroom make-believe town map to migrate to, were to write a paragraph recording where they migrated to and why they chose to migrate to that location, what kinds of features of that location made it an ideal place to migrate to, and what, if any kinds of human features might be needed to travel to that location.  Jayda was able to use content vocabulary to fully explain why she chose to migrate to the island.  She identified that she would be near a water source and that this would help her be able to grow food.  She explained that water and food were needs of living things.  She noted that a bridge would need to be built so that she could migrate there.  Jayda was successfully able to pull together multiple disciplines and communicate her thinking in a top-notch way. Jayda has since continued to be a leader in her class in all areas.
Abdulrahman Mohamud Horizon Science Academy Columbus Middle School: Abdulrahman is one of the most respectful and self-motivated students. He gives 110% all the time without teachers having to dangle some incentive for above average effort. He is always willing to help others. He works well with people in diverse settings. He is one of the most consistent people to attend the Geography Bee team practices and designs interactive activities to help students learn the geography of Canada, where he lived prior to coming to Columbus.  Abdulrahman has done a number of extra projects. He is exceptionally good with presentations. He recently completed a presentation about Ancient Rome using Prezi. Here is the link for the presentation. Please allow about 10 minutes to view as he included a short YouTube video as part of the presentation. https://prezi.com/gz_dxhq2okw0/welcome-to-rome/
Jeremiah McKinney Horizon Science Academy Toledo: Jeremiah is a delight to have in class.  He strives to do his best in every subject.  Currently, he is working on his Wax Museum person for Black History Month.  Jeremiah will research and create a poster board about his famous African-American, and will present it at our Black History Month wax museum at the end of February.  Also, Jeremiah is always will to go the extra mile to help out his fellow students.  When he finishes his work early, he reaches out to other students who may be struggling with their work.  Jeremiah is honest, hardworking, respectful, and considerate.  He is a leader in the classroom and always shows positive behavior.
Gabby Ramirez Indiana Math and Science Academy North: Gabby Ramirez is a student from El Salvador. When she arrived at IMSA she spoke very limited English. However, she has always been a hard worker who wanted to succeed.  Two years ago, she was allowed to submit her work in Spanish including tests. She always carried a Spanish-English dictionary to class to assist her while she read chapters or did worksheets. Fast-forward to present day. Currently, Gabby is taking AP US History and she has the top grade in the class. Gabby currently has a GPA of 4.0. She now submits all of her work in English now and gone is the Spanish-English dictionary that was always near!!
November 2014 Winners:
Brooke Thebeau Horizon Science Academy Springfield: Brooke is a wonderful student. She is always well-behaved during class and always has a positive attitude. Over the last few months, Brooke has been staying after school two days per week to work on extra projects related to the content. Currently, she is working on a research project that she will present to the class. While discussing the Incas in class, she found it interesting that the Inca empire was wiped out so quickly and decided to look into the city of Maccu Picchu and why the Spanish never found it.
Additionally, she completed a short project in which she created her own version of Inca clothing to present to the class. She is always thinking of new ways to look at the content we are studying during class and is more than willing to assist her classmates who struggle in the class. Brooke is an outstanding student and deserves recognition.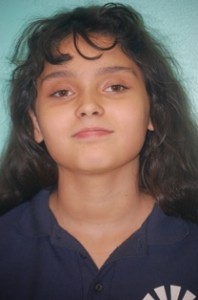 Sergio Garfio Horizon Science Academy McKinley Park: Sergio is an outstanding student at HSA McKinley with a cheerful attitude. Since day one, he has always come prepared for class and is always ready to participate and work hard. In class, Sergio is a role model and is always willing to volunteer her help to other students when needed. When he does not understand something, Sergio is not afraid to ask questions.  He is a true classroom leader. After struggling in the beginning of the school year, he has managed to come out of his shell and blossom into an engaged and motivated student. Sergio worked very hard to complete his project of Ancient Egypt and he was very proud of his work. He created a 3D model of the geography of Ancient Egypt. Sergio has been chosen as a classroom representative to greet our visitors in several of his classes. His continuous strong quality of work is proof of the high work ethic that he sets for himself. Sergio is a positive and active role model within our school, while encouraging others along the way.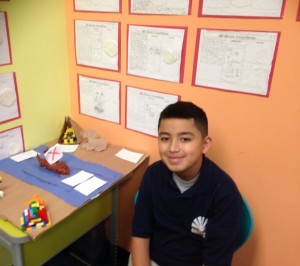 Francis Prempeh Horizon Science Academy Columbus High School: Francis is somewhat of an anomaly. His academic work is average, his effort is inconsistent, and his grade is not horrible but, it's not an "A." With that being said, Francis has an extreme passion for government and politics. Almost every day, he comes to class asking me about something that he saw in the news that relates to politics. Also, whenever we have a class discussion, he is always able to participate in a way that no other student of mine can. He knows what he is talking about when it comes to Congress, issues in foreign affairs, and what is happening in the U.S. that could impact all of us. He challenges me as teacher because I want to engage in political discussion and debate with him so I need to stay informed on a daily basis. Francis has so much potential and I believe he is not putting all of his effort forward because honestly, I think he is bored. Students like Francis make me want to be a better teacher, to challenge them and create lessons and assignments that allow their opinions of government and congress to be voiced. Francis he is different, and I do not even think he knows it.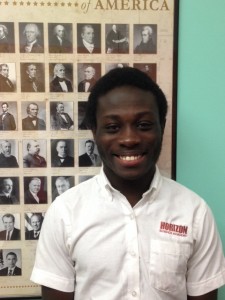 October 2014 Winners:
Rayan Ismail  Horizon Science Academy Elementary (Columbus): Rayan is a bright, inquisitive, hard-working student.  She is always asking great, thought-provoking questions in Social Studies class.  She seems very intrigued by every new topic put in front of the class.  Rayan is also a great class leader.  She always participates and is on task.  Rayan loves to help others, but not by simply giving answers.  She never brags or complains.  Recently, Rayan completed a project to show her knowledge of Native Americans.  She made a foldable book with information about Native Americans.  It went above and beyond the project expectations.  It is neat, creative and very informative.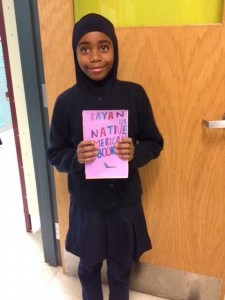 Charles Allen Michigan Math and Science Academy: Charles recently completed and turned in a beautiful power point project about Cleopatra. He included MUCH more than was required and even elected to draw some gorgeous sketches of Cleopatra and what he envisioned her tomb would look like. We worked on this project for three days and he could not wait to show his daily progress and new information he found. His ability to research online was far superior than most of his classmates in that he was able to discern which online sources were reputable and which were probably not reliable to use for his project.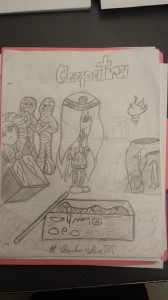 Mohamed Mohamed Horizon Science Academy Columbus: 
Mohamed is a joy to have in class. Although he is pretty quiet, he is always the first student to complete assignments, as he stays on task very well. He likes getting his assignments done so quickly so that he can learn as much as possible in the amount of time we have in class. Every chance he gets he asks to read one of the WWII resource books in the classroom and he devours it. He is a great example to his classmates even though he is only a freshman and some of them are seniors. He is always on task, willing to help, friendly, and genuinely happy about learning. Mohamed is a joy to have in class and would be any teacher's dream.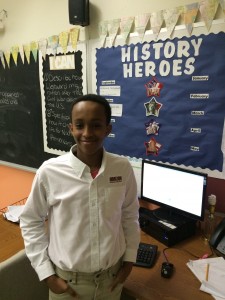 September 2014 Winners:
Ben Lomax Gateway Science Academy: Ben is a great student and role model.  He is constantly thinking outside the box. He is always eager to learn and contribute to class discussions.  In addition, any time he sees someone who is in need of help, he steps up to the challenge!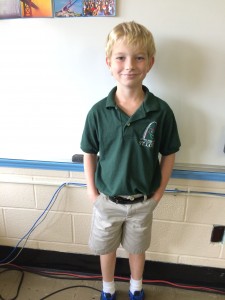 Marvin Johnson Quest Peoria: Marvin has a natural interest in Social Studies and this has become very evident to me both inside and outside of class. Inside of class, Marvin always contributes positively to class discussions and is very attentive during lectures, videos, etc. He also produces exemplary work. Our last test was on the Civil War and Reconstruction and Marvin received an A. Furthermore, Marvin's responses on the essay questions on the test were exceptional. He was able to construct solid arguments and draw firm conclusions. Many other students struggled with this section; Marvin, however, shined. Outside of class Marvin frequently approaches me with genuine interest in current events. He asks great questions and he clearly understands some of the important issues in the world today.
.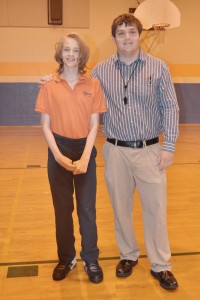 Zaid Bader Noble Columbus: Zaid is always going above and beyond in his assignments for class. Zaid came to the United States a few years ago from the middle east. Since then, he was been learning English quickly and always wants to do more than the assigned task, and to do the best that he can. His homework is always complete, correct and on time. In class he participates and is willing to help others who may not understand. He is respectful to both his classmates and their things, as well as his teachers. He has an outstanding work ethic, he is enthusiastic about learning new things and diligent, he work until everything  well done
.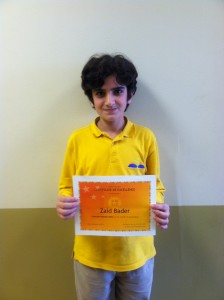 May 2014 winners: 
Jesus Salgado-Sanchez HSA Columbus Middle School: Jesus is an intelligent, involved and respectful students at HSA Columbus. He is one of two students in the 7th grade that has earned a 4.0 GPA for more than one quarter. He is a member of the robotics team and student council. He runs cross-country and track as well as plays soccer. Jesus tied for first place in the science fair for the 7th grade and got the student of the month for his respect of staff and students. He was a member of the school's Turkish Olympiad team and they got 3rd place in the special talent category. He has been an Honorable Hawk this entire year (it is our school's reward program for grades and behavior).  On the Social Studies District assessment he scored a 47% in the fall and then scored a 93% in the spring.
On May 20th he tied another student as the top 7th grader in the school's geography bee and will be part of the geography bee team as an 8th grader in the fall next year. He is an amazing student who always gives 100%.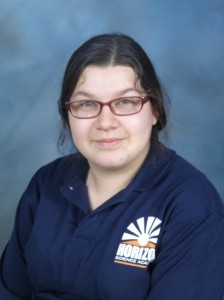 Allicia Munguia HSA Toledo: Allicia is the perfect example of an exceptional student. She is a gifted artist and is intelligent beyond her years. She is a member of the Young Scholar Program which helps her prepare for college and she has already earned a scholarship to The Ohio State University. She volunteers at the Ronald McDonald House making breakfast for families on the weekends. She is also currently earning community service hours by taking a computer programming class that can help our school receive a $1500 grant. She is a member of the yearbook and would like to start an anime club for students next year. She has battled bullying in the past and I have seen her on more than one occasion stand up to others in defense of any student. Her attitude is always positive, even when it is obvious that she is tired or frustrated. In class she holds the highest grade of any of my students. Her projects are always the example and she never misses a deadline. She loves to help her peers and has a true love of learning.
Arianna Muniz HSA Springfield: Arianna is an outstanding student not only in social studies, but all of her other classes as well.  In social studies she currently has a 4.0.  Her cumulative grade point average overall is a 3.88.  Arianna is currently a member of the school's Ivy League club.  She has also participated in cross country and the science fair this year.  In class she sets a positive example for other students.  Although she is not the most outspoken student, she leads by example and always participates in class.
Henry Bolden Quest Middle School: Henry is an amazing student. He is a positive leader in and out of the classroom. In the month of March we put on our first Showcase, Henry was a participant in Bringing History to Life as Emmit Till. He gave a 2 minute speech in front of numerous visitors to our building. Henry has an amazing work ethic in completing his homework and doing his BEST. Henry truly is an exceptional student both in the classroom and out of the class. He has a love for History. He is always wanting to know more about the ideas and topics that we are discussing in class.
April 2014 winners: 
 Madison Guyse IMSA North: Madison is an amazing fifth grade student. She is a special student for various reasons. Not only does she have great intelligence, but she has great work ethic and dedication. She not only learns the material, and shows genuine interest in history and social studies, but she goes above and beyond in any way possible. After a lesson I teach, she will return to me the next day with additional and supplemental facts, examples, stories, and detailed descriptions of what she learned about the topic and lesson outside of the classroom. She visits the library, checks out books, watches things on the television, and does her own research on the internet. This student actually teaches me things that I didn't even know! An example is with the recent facts we have been learning about the different presidents. She started her own research about some of their policies, leadership styles, and achievements and/or mistakes while in office, and what really touched me was when she entered my classroom with a gift. I was previously looking up facts and making copies of what I found, but she decided it was best to have a more organized and structured way to learn about the presidents. Last week, IMSA had a book fair, and she decided to buy her 5th grade classroom an awesome book only on US presidents. She purchased it on her own, and when I asked her how she bought it, (it was about $20), she stated that she had a lot of money saved up from cutting her neighbor's grass and mowing lawns. She didn't just gift me or her class with a beautiful book, but she even bought a poster along with it to decorate our classroom. This young lady is heavily involved in sports, her church, and very close to her family. She is a great example to students, and apart from her kindness and thoughtfulness, she is clearly motivated and passionate about history and learning.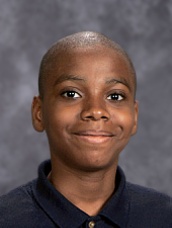 Chukwuemeka Chukwukere HSA Cleveland Middle School: Chukwuemeka Chukwukere or Emeka as he is fondly known around HSACMS is a sixth greater  who is  OUTSTANDING student not only in Social Studies but in all of his classes. He comes to school every day with a smile on his face ready to take on the challenges of the day which in his case could be many. Emeka is an ESL student but you would never know that he is new to this country. He takes advantage of all educational opportunities and strives to learn something new each day. Emeka does not complain or give up when he is presented with something new or challenging. His peers look up to him and the staff here adores him. He is dedicated to his schoolwork and puts in 100% effort all the time. Emeka comes to school early and stays a little late to go to tutoring even though he has A+'s in nearly every class!  Chukwuemeka has such a bright future; his potential and possibilities are endless.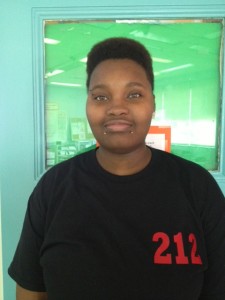 Tamia Stanley HSA Cincinnati: Tamia is a senior who volunteers her time every day to help be a part of our building's success. Since she has more than enough credits for graduation, she spends 6th bell each day (along with 2 other seniors) assisting our first grade teachers with their classrooms, collecting paper recycling around the building, helping our K-3 dean of students run her "student pride store" on Fridays, and just helping out wherever she is needed.  She is a positive example and role model to all of our students. She demonstrates kindness, respect, and integrity with everything she does.  She is most definitely a leader with great potential.  Tamia is intelligent, trustworthy, and above all else – dedicated to achieving the best quality education she can.  Her attendance is far above average despite having to wake up at 4:30 a.m. just to catch her first bus.  She has been accepted to several universities, and been awarded scholarships as well.  She plans to enlist in the National Guard this summer, and attend Kent State University in the fall. I have seen her do so many good things for others, it would be so nice to see her recognized for her efforts.
March 2104 winners: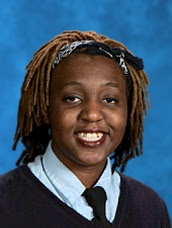 Caroline Renko HSA Cleveland High School: Caroline has always been and continues to be an exemplary student in all subject matters. The reason I want to nominate her for this recognition is that on the first day of school, she told me that she didn't want to take government, that she thought the class would be boring and unnecessary for her. Throughout the year she has changed her mind and through every unit she finds something that captures her interest. She also comes to class and even e-mails me questions about current events or what we are talking about in class. The most recent example of this is our Case study of Gideon v. Wainwright. This case interested her so much that she began to do her own research on why people would choose to represent themselves in court also that it should be illegal to represent yourself in court.
Antonio Ford Quest Charter Academy: Antonio is a very hard working student who has earned himself a 3.9 GPA.  Antonio's positive attitude and work ethic can be seen in any class as he consistently strives to push himself to the next level.  Beyond answering questions in class, Antonio consistently asks thought provoking questions that encourage his classmates to challenge their own thinking.  He is seen as a role model and positive peer leader.  This is shown in his many nominations for awards, such as Top Department Scholar, Citizenship/Character Award and Teachers' Choice.  Recently he submitted his Black History Project on the Black Panther Party.  He (as well as his partner) took their own time and effort to produce a creative and original Plain English video.  This is just one example of Antonio going above and beyond and doing outstanding work.
February 2014 Winners: While honoring important African Americans in history during the month of February teachers took the time to nominate some of their students who are making a difference in our world.  Below are our three winners for this month, congratulations to you all!
Martha Cibasu is a 7th grader at Horizon Science Academy Columbus Middle. Martha is a student who always goes above and beyond what is being asked to try to gain as much knowledge as possible. She is polite, respectful and always eager to learn. If I make a mistake in class whether it is spelling or pronunciation she will correct me in the nicest way.
The best example of her going above and beyond involves the group projects we just finished. The students were given a week to show what they had learned about Medieval Japan's geography, beliefs, daily life and feudalism in a creative manner. They could choose from making a soundtrack, writing a song, drawing a mural or creating a play. Martha and her group not only made a play, but made a musical that included two songs she wrote on her own. Although it was a group project it was told that she did all of the writing for the script using of the other two students ideas. This is the type of work she puts forth everyday in all of her classes.
Rico Garcia is a 7th grader at Quest Charter Academy in Peoria.  Ricco always has a positive attitude, a smile on his face, and a kind word to say about his classmates.  He participates in extra curricular activities – robotics club – where he spends his weekends traveling to competitions with school.  When given an assignment, I can always expect the highest quality of work from him.  We are currently working on a black history month project. While it is not due until Friday, he has showed me what he is doing, and again, he has put forth great effort.  In class, he always participates, offers great discussion topics that show that he is thinking beyond at a higher level, and encourages his classmates to do the same.  He strives to be the model student that every teacher would be proud of.
Lilianna Vaughn is a first grader at Horizon Science Academy Lorian.  Lilianna is currently involved in an afterschool tutoring to help struggling classmates learn to read.  She stays after school to help them with their spelling tests sight words, and reading level.  The student that she works with has showed significant progress and loves working with Lili because of her kind nature.  She recently created a project in social studies to help students learn to treat the world in a nice way.  Her creative and writing expression during this project was exemplary.  She put in extra effort and time to make sure her project showed how important it is to her.  Lilianna works hard to improve her performance and also to take time to help others and to make them feel good about themselves.  She is the first to ask to read to younger students or help others spell words.  It's inspiring to watch her work with the other students because she does not just tell them the answer-she finds ways to make them find it on their own.  The students really follow her example.
Another thing that makes Lili the perfect example is her participation in her civic responsibility to the community that she lives in.  She has a community jar that she puts her own money in to help the local community.  Lili works closely with her parents to visit nursing homes and share her love for the environment.  Words cannot express how impressed I am with her.  Each day she surprises me with her outlook on the world and drive to help others.  Lilianna will be successful with whatever she chooses to do because of her love of learning, passion for creativity, and motivation to put her best foot forward.
January 2014 Winners: The month of January while very snowy and cold gave us some excellent candidates for History Hero of the month.  Below are our two winners, congratulations to you both!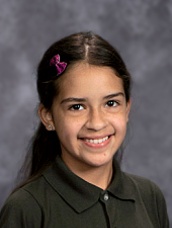 Vanezza Alvayero is a 7th grader here at Horizon Science Academy Cleveland Middle School. She is the epitome of a "History Hero". Vanezza maintains between a 3.9 – 4.0 grade point average and is always in the top three GPA's of her grade level and has been since the sixth grade). She turns in every assignment and never gives less than 100% effort on anything whether it is notes, bellwork, classwork, homework, tests, quizzes, projects, etc.  She volunteers during class and helps those around her that are struggling with keeping up with class material. She has near-perfect attendance even coming to school when she isn't feeling well because she does not want to fall behind. (I literally had to beg her to go home last year because she was so sick with the flu and she was really upset about missing that half day!). Vanezza has never had a discipline issue-not even one strike-in her years at HSACMS which is simply amazing! She has also been our Student of the Month several times and I think every teacher here would agree that if we could pick her every month we would!
Vanezza is not only a star in school she continues to shine outside of the classroom. She was a member of the Junior National Honor Society last year and this year she is an active member of the College Bound group. She serves hot meals to those in need at the St. Augustine Hunger Center. She participated in the Concept Schools Spelling Bee in Chicago, the Spanish Spelling Bee, and she will participate in the HSACMS spelling Bee in January. Vanezza is also a member of our Robotics team here at Horizon. In her free time Vanezza enjoys helping her parents run their local family restaurant.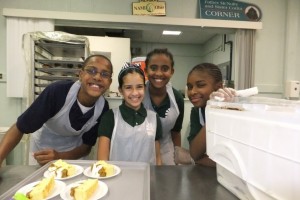 Serving hot meals at the St. Augustine Hunger Center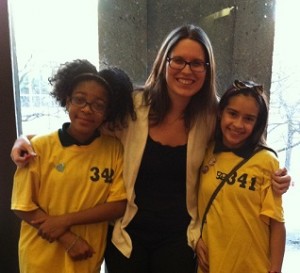 Concept Spelling Bee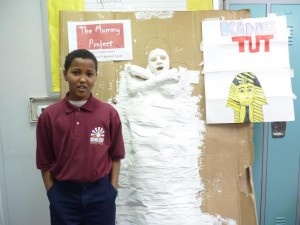 Mohamed Muse is a 6th grader at the Columbus Middle School. He has been exceptional in and out of the formal classroom. He has been the leader and designer of a special, multi-faceted project about Ancient Egypt. He has volunteer several days a week after school to run the project. During the project he has demonstrated strong leadership skills and the students involved with the project respect him. Unlike most 6th graders, he makes constructive use of available resources instead of complaining about what we don't have or wishing for unreasonable resources. He is a creative problem solver when we need to use every day things in the classroom as building materials due to tight budgets. He is very good at making sure everyone's ideas are heard and fairly considered. He encourages students to share ideas and for the team to build on each other's ideas which has had a synergistic affect for the project.
Within the classroom, Mohamed is one of the top participants in all 6 of my social studies classes. He is always very involved in class, asks questions that often take our class discussions to the next level and is willing to risk attempting to answer questions that by design push the students' comfort zone. As a result of his example, more students in his class have become comfortable attempting those more challenging questions.